Here is an example of Ken doll which was sold in Japan. he is wearing #786 Saturday Date as shown the KB sticker on the lid of the his box. the same appearance as Ken in 1964 Japanese catalogue. my K786 is in poor condition, but his outfit looks still in original.
Note of my K786
Sold in Japan, a wire stand included, 'A Japanese association of soft vinyl toy' stamp is inside of the box, does not have paper insert and Japanese catalogue,  'KB No.786' sticker on the box.
#750 blonde flocked hair Ken, thin eyebrows
1962-63 style #786 Saturday Date, his Tie still has an original rubber band, but the tie came out, wearing nylon socks same as US version, grey fabric is the same as the one from 1962.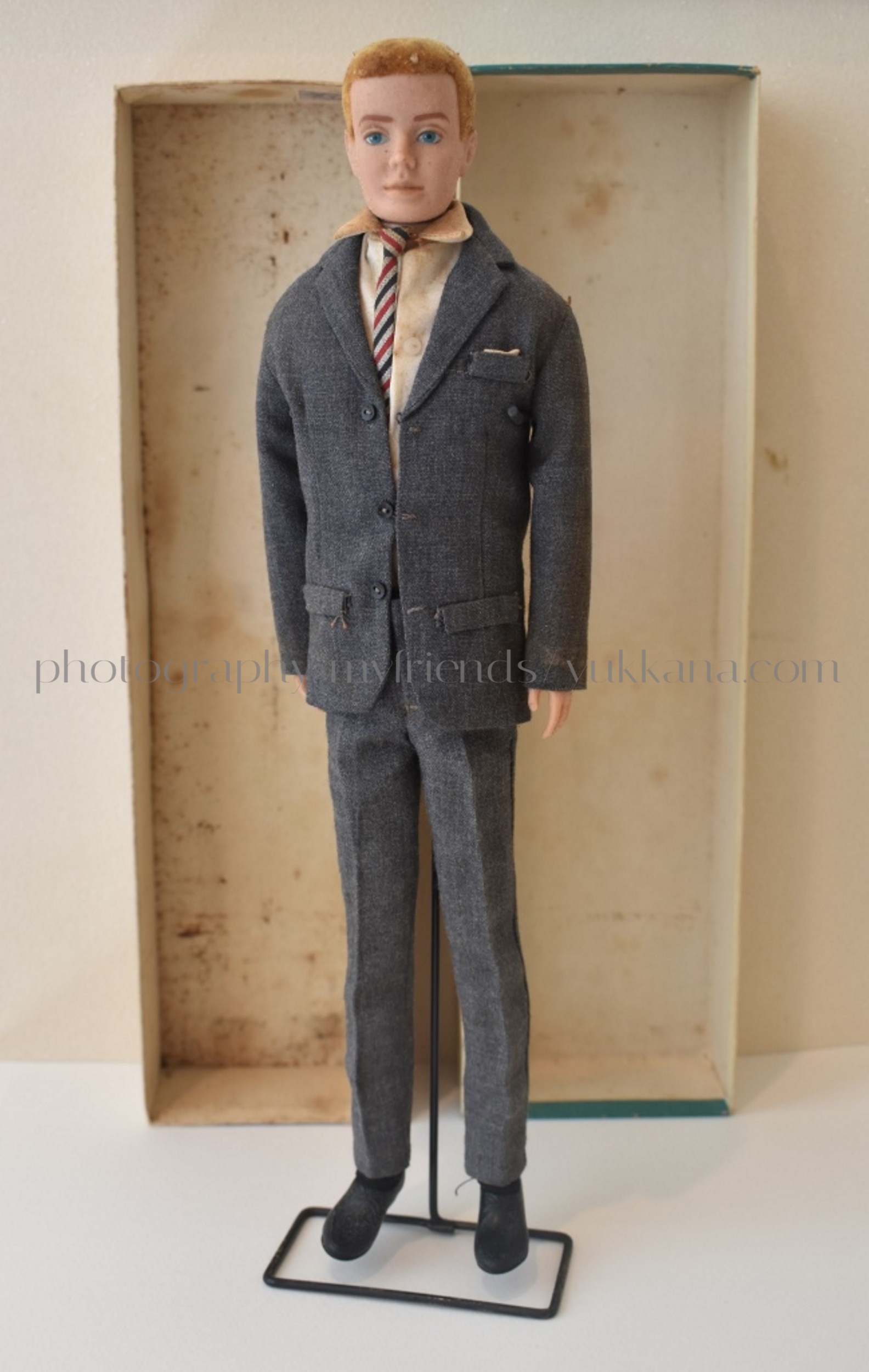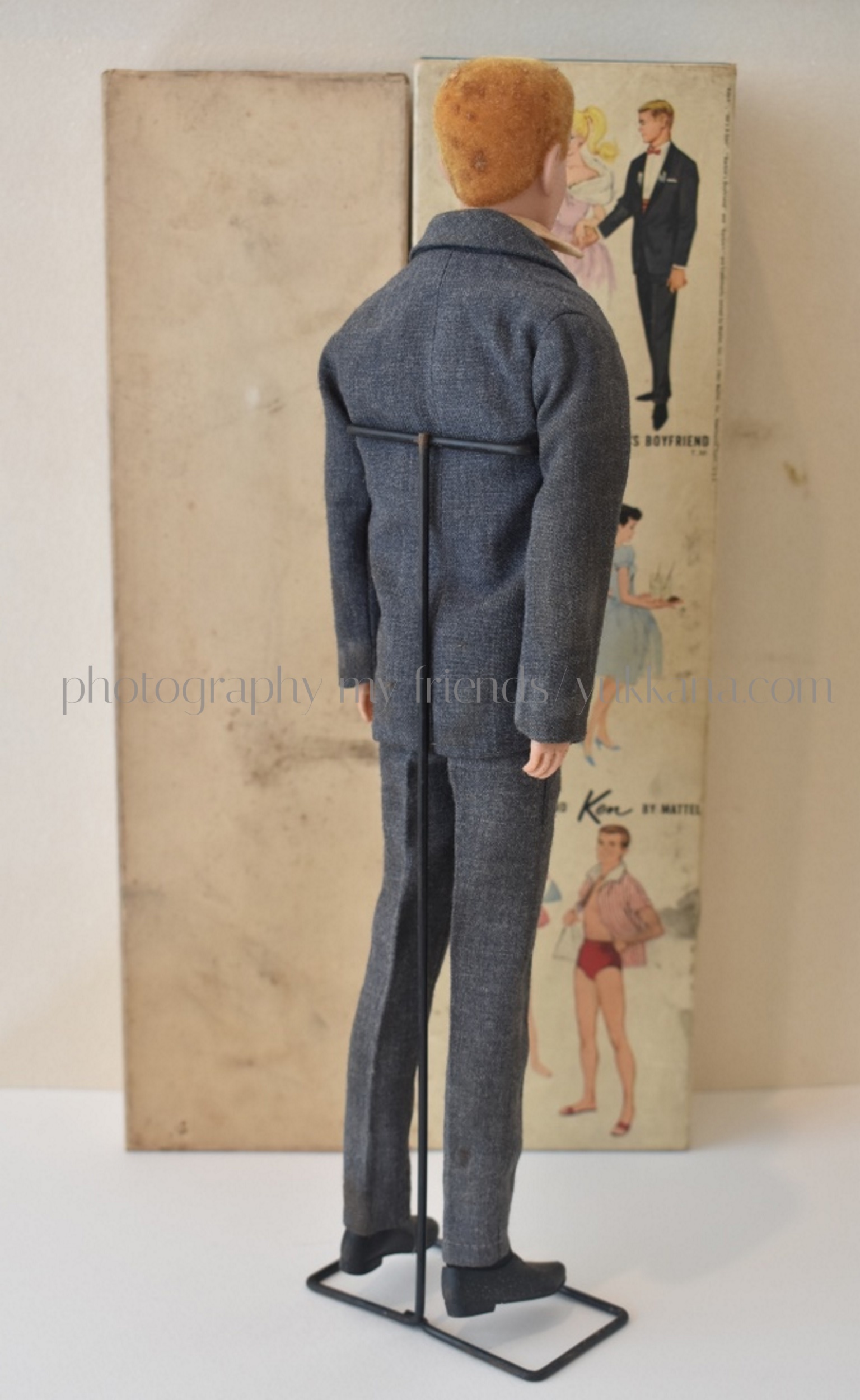 こちらは1964年に日本で販売されたケンです、これまでの保管が悪かったために全体の状態は悪いですが、着ている衣装#786 Saturday Dateはオリジナルの状態で残っていると思います。この箱に貼ってあるステッカーは古いヴァージョンです。また、この姿は1964年の日本のカタログに登場しています。
私のK786
ワイアスタンド付属、箱の内側に'日本ソフトビニール玩具工業会'のマーク、紙製インサート/日本のカタログが無い(失われたのかは不明) 、箱に'KB No.786'のステッカー
1962年の#750 ブロンドのフロックトヘアケン、眉が細い
1962-63年のスタイルの#786 Saturday Date、ネクタイのオリジナルのゴムが今も残っている(ネクタイは外れてしまっています)、USヴァージョンと同じようにナイロン製のソックスがセットされている