1966 Barbie Fashion PAK:Pert Skirt $1.10(2 skirts set)
This skirt is the one of the two skirt set, I do not have the other one.
Pert Skirt(1 fabric part + 1 tulle part):blue linen like fabric, 4 darts, 1 snap
this blue fabric was used for 1965 Ken fashion #1414 Holiday trousers
Now I collect only Barbie fashion which is made with vintage Ken fabric. this is a little rare pencil skirt made with Ken fabric. I bought two skirts, poor and good condition. I leave the prices only for this. my poor condition skirt was $25, good was over $50.
1966 Barbie Fashion PAK:スカート $1.10(2枚セット)
このスカートは2枚セットの1枚です、もう1枚は持っていません
スカート(生地パーツ1 + チュール生地1):ブルー色の麻のような生地、ダーツ4、スナップ1
このブルー色の生地はヴィンテージケン衣装 1965 #1414 Holidayのスラックスに使われています。
ヴィンテージ期の販売スタイルには、アンサンブルパック/Emsemble Pak(服とアクセサリーがセットされている)とファッションパック/Fashion Pakがありました。このスカートはファッションパックです。
ヴィンテージバービーのファッションパックはシンプルなデザインの衣装が色違いで用意されていて通信販売のカタログを見ているようです。
下の画像は同じ生地にみえませんが、同じ生地です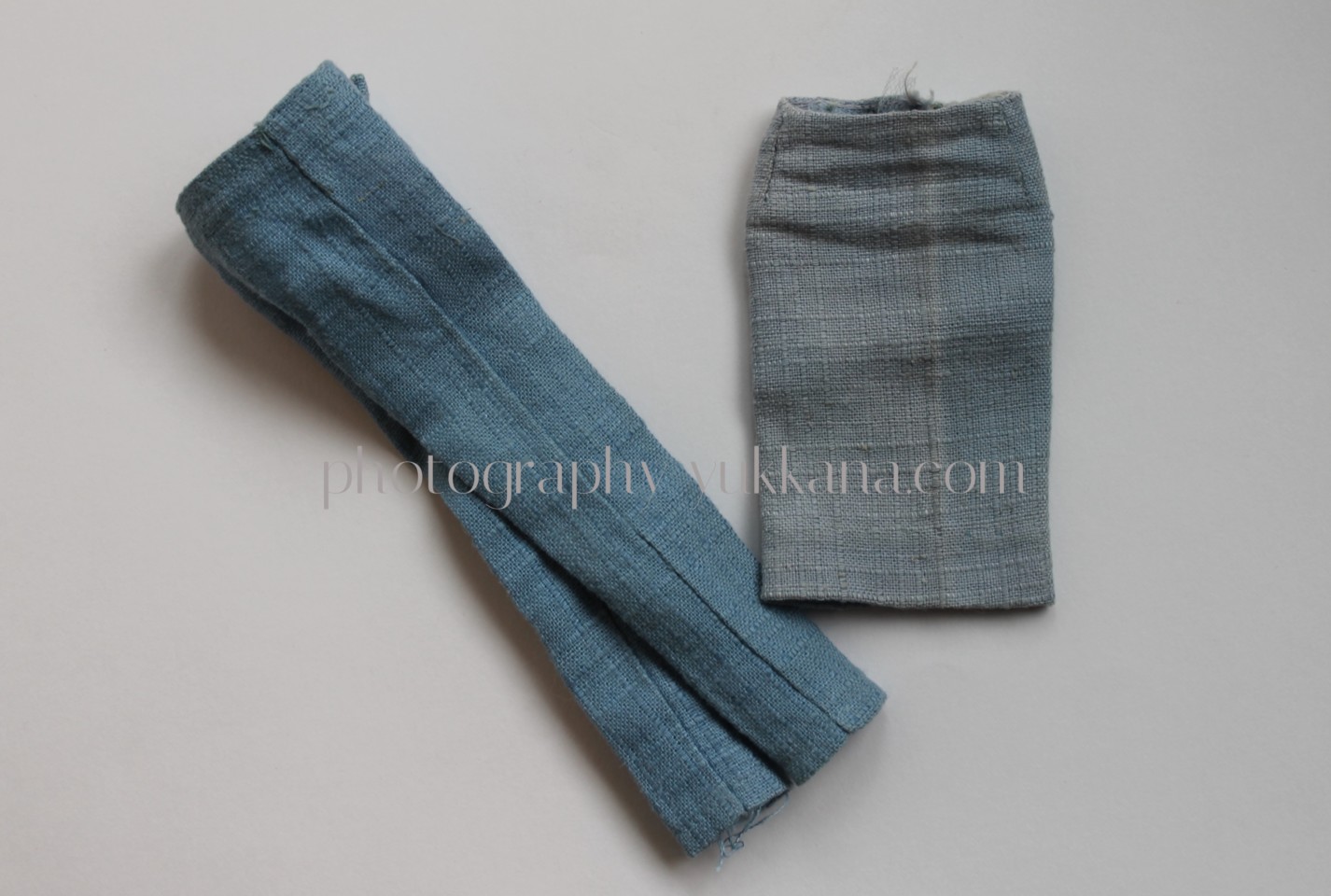 内側には色が残っています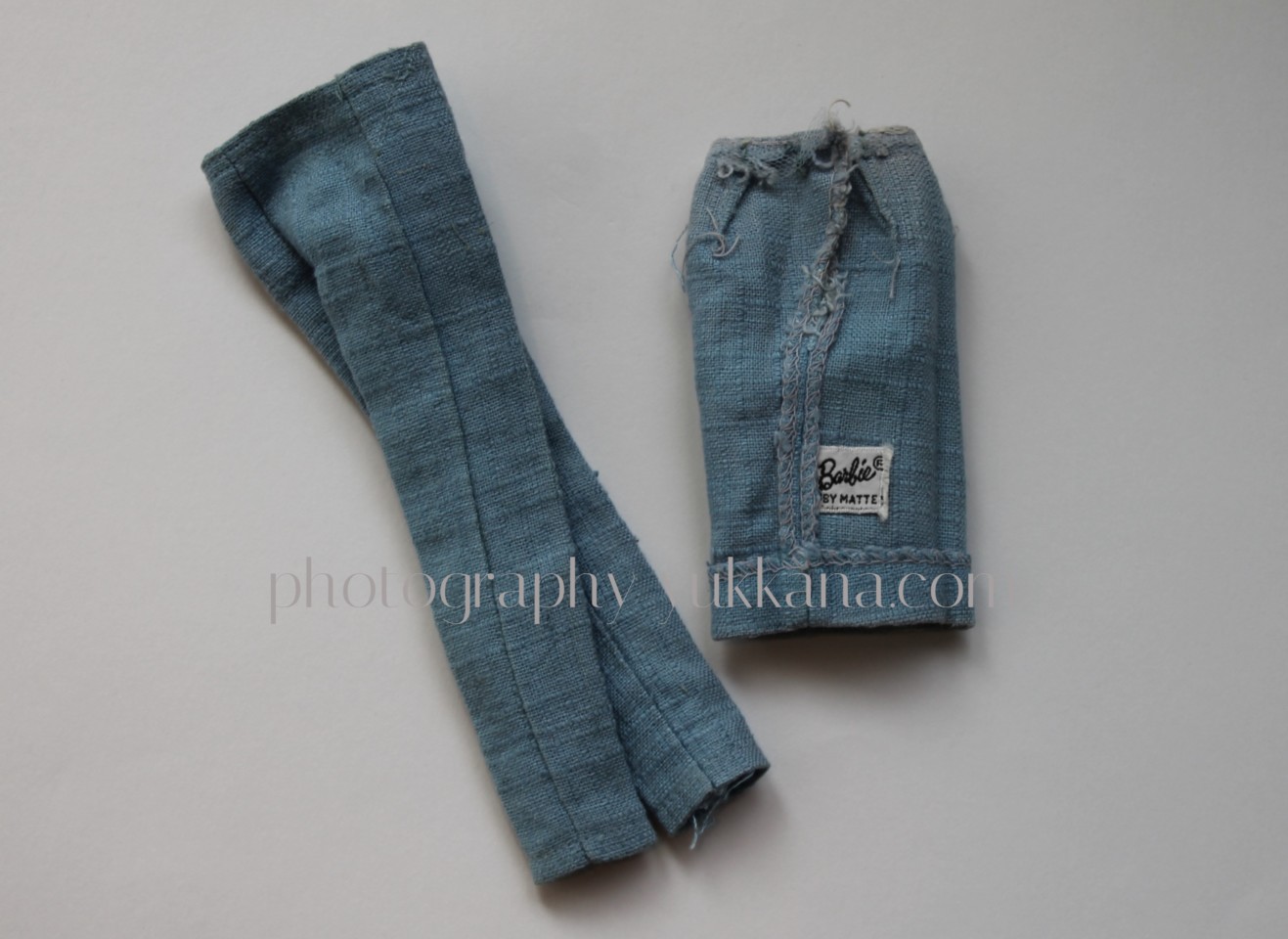 状態の良いスカートと悪いスカート。どちらも同じスカートです