These are two "sticker" Kens in my collection. they are #750/gorgeous blushing faces/straight legs and a 'JAPAN' stickers on their chins.
The same sticker can be found on Fashion Queen Barbie head but absolutely no idea what the reason is and why they are found on some Kens sold in Japan (I found the two sticker Kens in Japan, each previous owners were Japanese).
I have asked and collect information on my site in Japanese. it would be great to find the "Sticker" on a Ken which is still in the original packaging.
私のヴィンテージケンコレクションには顎に小さいステッカーを貼られているケンが2体います。
彼等は#750/ブラッシュ(頬が赤い)/ストレートレッグです。このステッカーケン達は私の持っているブラッシュのケン達(ベンダブルレッグを含める)の中でも色が濃く、綺麗な顔をしています。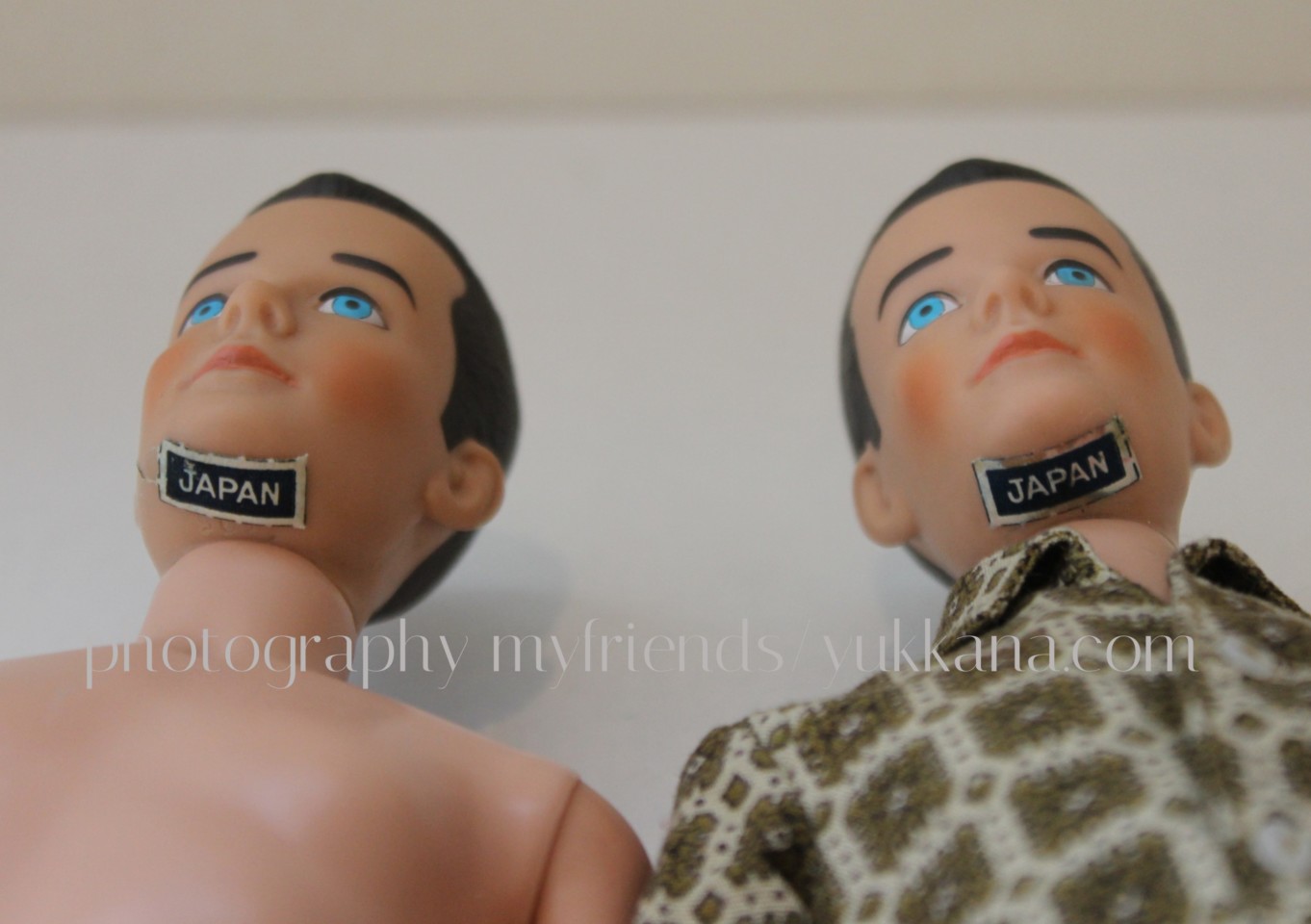 この2体は日本で見つけました。彼等のそれぞれの前の持ち主は日本人です。購入をした時にこの"JAPAN"ステッカーについて質問をしましたがなにもご存知ではありませんでした。
なぜこのケン達にはステッカーが付いているのか? なぜこのステッカーは顎に貼られているのか?
日本にはこの2人のような仲間がもっといるかもしれません。このステッカーについて何か判る方、同じような"ステッカー"ケンをお持ちの方がいらしたらぜひcontact@yukkana.comに連絡をください、よろしくお願いいたします。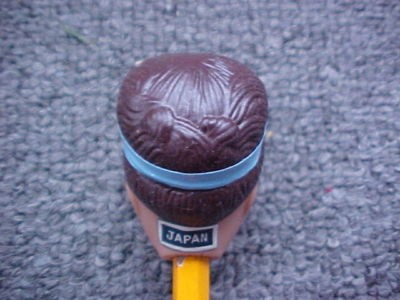 "JAPAN"ステッカーについて
このステッカーはFashion Queenのバービーのヘッドに貼られていることがあります。左の画像はインターネットの画像です。