Right:1965 American Girl Barbie in 1965 #1641 Miss.Astronaut. her lips has been repainted by Plasticker.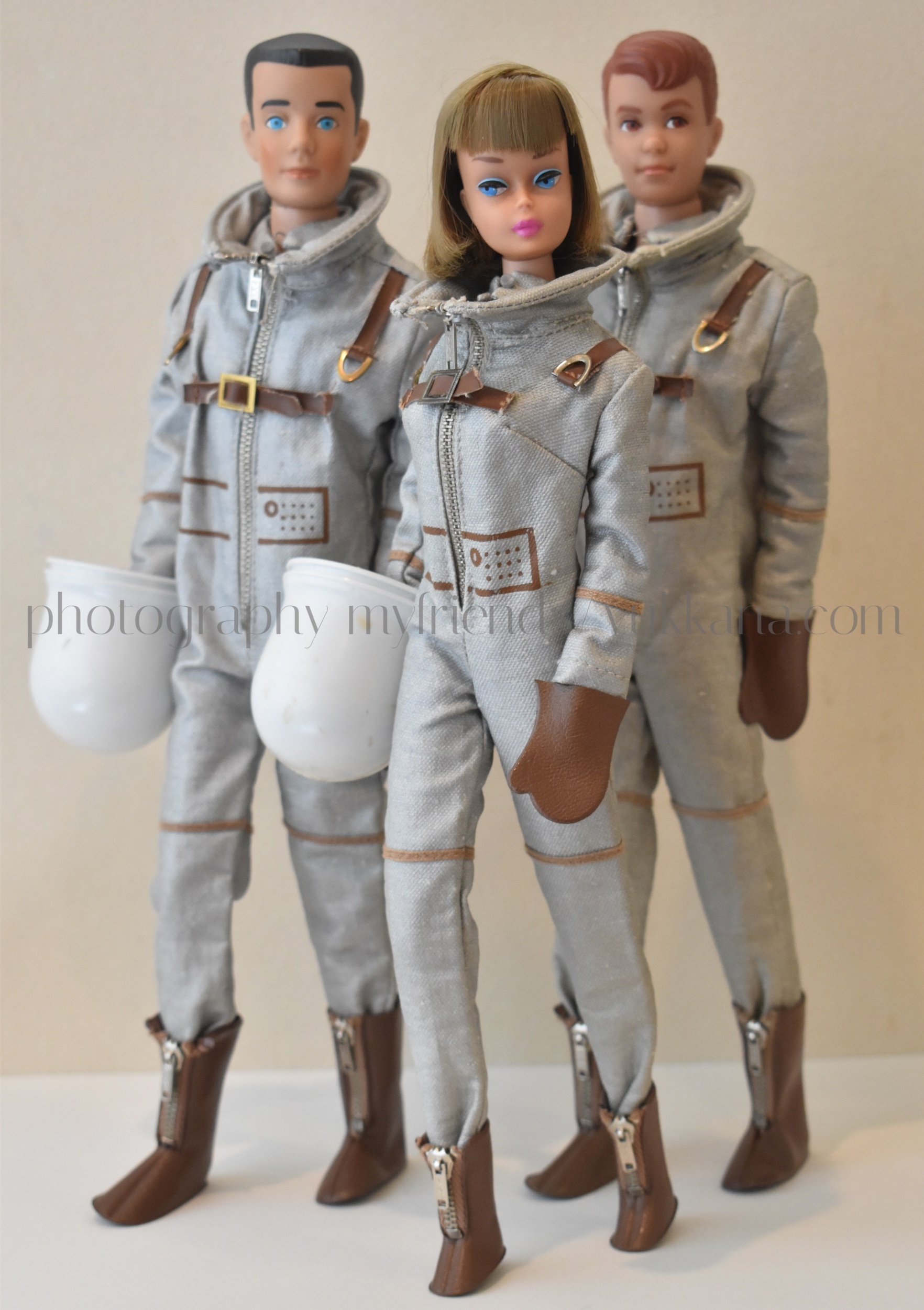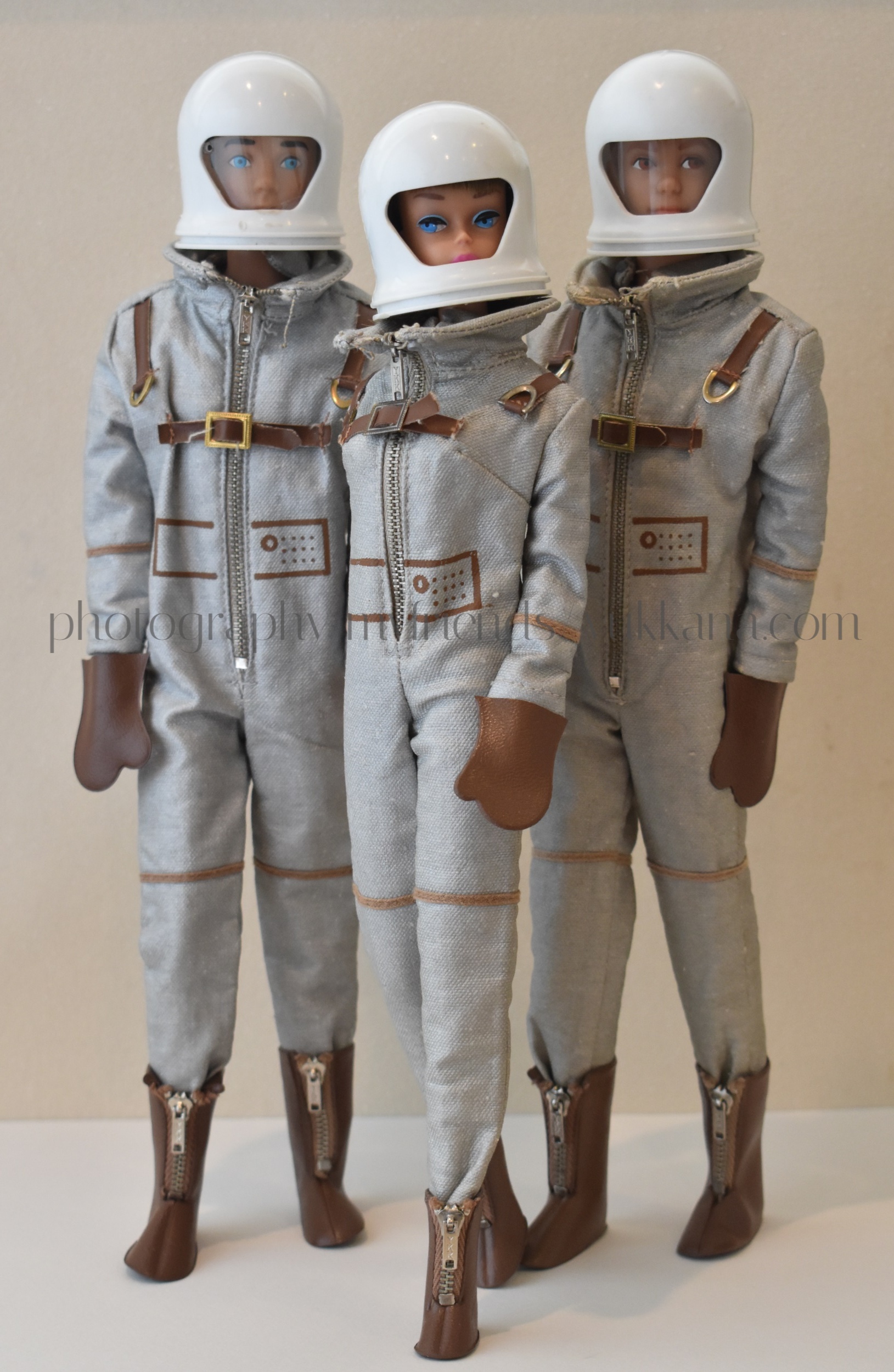 Left: my Miss.Astronaut is missing a face shield of the helmet. 1966 #1020 blushing Ken and 1965 #1010 bendable leg Allan in 1965 #1415 Mr.Astronaut outfits.
1965 #1641 Miss.Astronaut:spacesuit,helmet,gloves,boots,flag  $3.00
My Miss.Astronaut is missing a glove/flag/face shield.
Spacesuit(9 fabric parts+4 lines+4 belts):silver fabric(wool lining,printed on the waist),label, YKK zipper, light brown cord strings, brown soft vinyl, 2 darts, 2 small buttons,2 loops, 1 square gold buckle, 2 'D' shaped metal parts,plastic bone(collar)
Gloves/Boots are formed by heat. same type of vinyl as a brief case/gloves of 1966 #1424 Business Appointment.
Square gold buckle part is the same as the buckles used for Barbie 1965 #1034 Hostess Set dress and etc…this buckle is used in various female outfits.
same outfit design as 1965 Ken #1415 Mr.Astronaut, also female spacesuit has 'darts' on the body.
1965 #1641 Miss.Astronaut:宇宙服、ヘルメット、手袋、ブーツ、旗  $3.00
私のMiss.Astronautoは手袋の片方、旗、ヘルメットのシールドを失っています。
宇宙服(生地パーツ9+ライン4+ベルト4):銀色の生地(裏起毛、ウェスト部分にプリント)、ラベル、YKK ジッパー、薄い茶色の紐、茶色のソフトビニール、ダーツ 2、ボタン2、ループ2、四角型の金色のバックル 1、'D' 型の金属パーツ 2、プラスチック製の骨(襟)
ヘルメット:プラスチック製 2つのパーツとシールド
アメリカの旗:薄いナイロン製、細い木の棒
手袋/ブーツ:茶色のソフトビニール製 熱で加工されています。また、1966 #1424 Business Appointmentの手袋/ブリーフケースと同じ種類のソフトビニールが使用されています。
四角型の金色のバックルは、バービー衣装 1965 #1034 Hostess Set にセットされたドレスと同じバックルです。また、このバックルはほかにも多数の女性ドールの衣装に使用されています。
ケン衣装 1965 #1415 Mr.Astronautと同じデザインの宇宙服のボディにダーツが入っています。