This is just a little note about the red fabrics of 1965 version #1403 Going Bowling. As already uncovered in amazing Ken site somethingabouttheboy.com, two versions of Going Bowling(1964 and 1965) looks very similar, but their fabrics and details are different. I mention only the soft red fabric here.
below is my NRFB version 1965 #1403 Going Bowling. thin red plain weave fabric is used for this red half sleeved shirt. I think this soft fabric is the same as Ken's red tie, Barbie fashion 1961 #986 Sheath Sensation, and 1964 Skipper fashion #1901 Red Sensation.
Compare these four clothing with Ken Fashion Pak sport shirt(which is also plain weave, but woven higher density).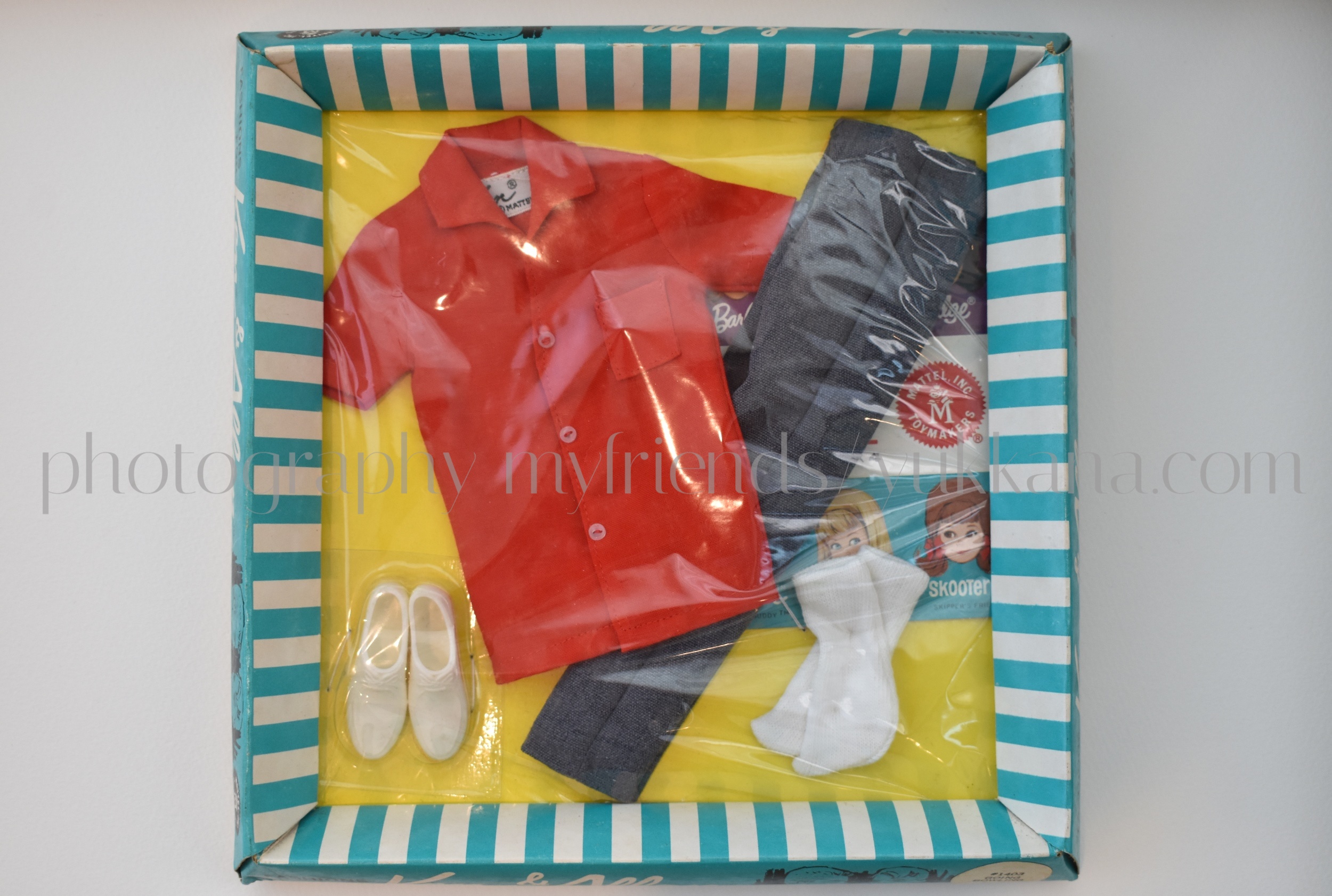 上の画像は私のNRFBの1965年 #1403 Going Bowlingです。Going Bowlingは1964年/1965年の2つのヴァージョンがあり、それぞれのシャツとスラックスの生地やデザインに違いがあります。これは、いつものようにsomethingabouttheboy.comというサイトが明確に区別をしたことです。ケン製品のこのような明確な情報を私のサイトでは日本語で紹介できることになっています(yeah!)さらに私は生地や縫製の研究を行い、情報を足しています。
1962年のファッションパックのスポーツシャツ、1964年ヴァージョンのGoing Bowling、そして1965年ヴァージョンのGoing Bowlingのシャツは本当に似ています。しかしこの中で1965年ヴァージョンのシャツには確実に違う生地が使われています。
この生地は薄い生地で、ケンのネクタイ、バービー衣装1961年 #986 Sheath Sensation, スキッパー衣装1964年 #1901 Red Sensationと似ています。おそらく同じ生地だと思います。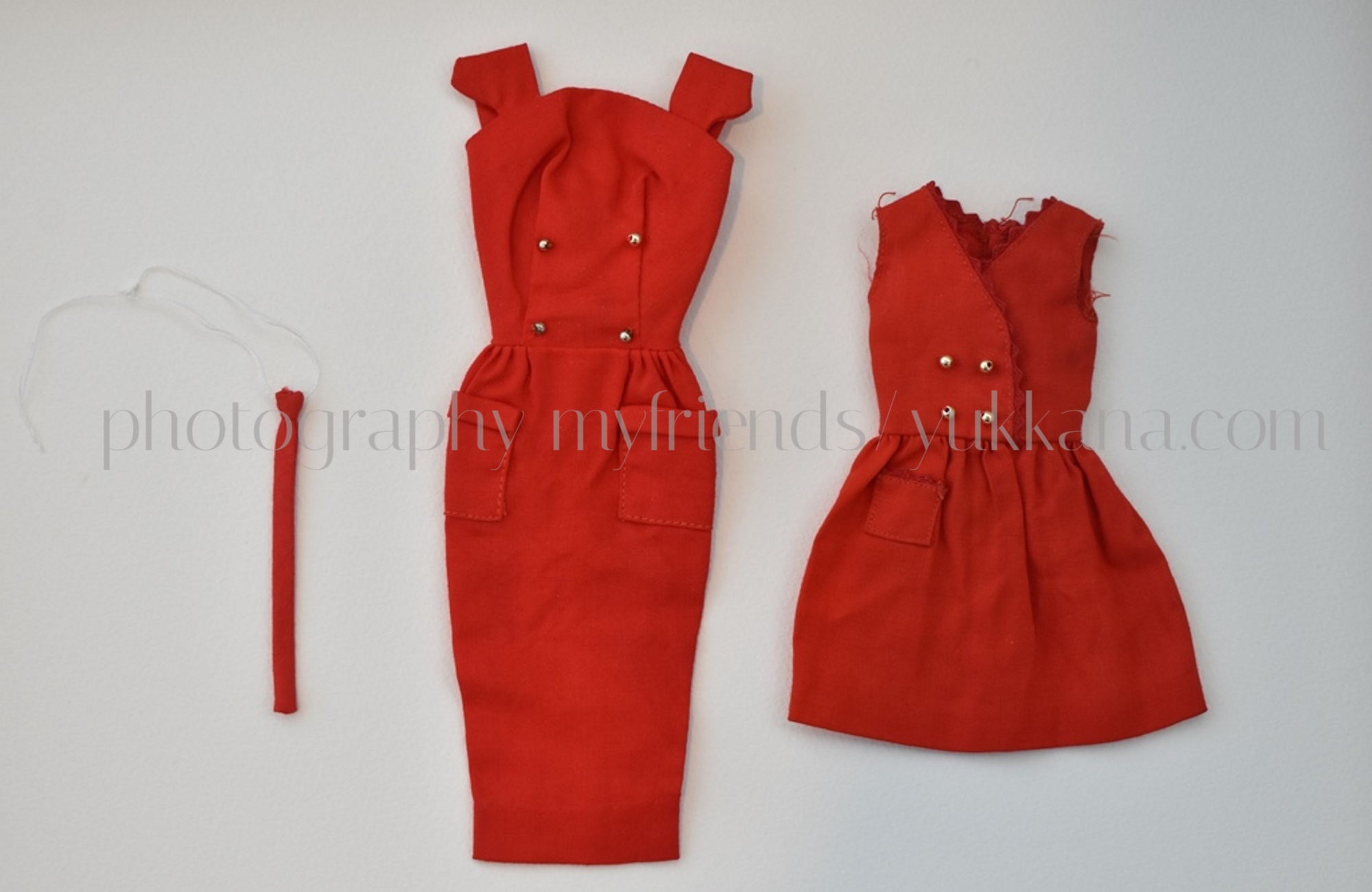 この薄い生地が使われている4枚と、1962年のファッションパックのスポーツシャツを比べてみてください。
どの生地も平織ですが、ファッションパックのシャツの生地は織の密度が高いです。
またGoing Bowlingのグレイ色のスラックスは、1965年ヴァージョンは太いシルエットです。
オンラインなどで販売されているNRFBではない衣装の1964年/1965年のGoing Bowling、1962年のファッションパックのシャツ(赤色)、グレイ色のスラックスは混じっている可能性が高い衣装だと思います。