In 1965, Bendable leg boys and girls came with a beautiful box! the overall of the bendable leg box was changed 2cm larger than previous box for straight leg.
Straight leg Ken/Allan box size 32×9×4.5㎝ → Bendable leg box size 34×11×6.5㎝(roughly)
Straight leg Barbie/Midge box size 30.5×8×4.5㎝ → Bendable leg box size 32×10.5×5.5㎝(roughly)
each bendable leg doll had own box and each box had two versions, 'US print' and 'JAPAN print'. 'US version' is considered to be older from the attached booklet. Shown here, my Ken/Midge boxes are 'US print', Barbie/Allan boxes are 'JAPAN print' version. I've got boxes few, I have no choice but to study from this few examples. It's interesting to compare the illustrations on the side of these boxes. there are 24 pictures in female boxes and all of them are different costumes and they are all new in 1965. in addition, there are another 9 new costumes not drawn here. compared to female costumes, there are fewer type of men's costumes, Ken's new 9 outfits were introduced in 1965 so Ken and Allan wear repeatedly the new 9 costumes and old costumes here. it's also interesting to see that some costume are drawn in a properly updated versions! :The flight bag is added on #0779 American airlines Captain, white socks and tennis shoes are added on #1403 Going Bowling, and also added the white trousers on 1405 Roller Skate Date.
The design of this box is beautiful, but it's a bit tricky to open. my two boxes are broken as you can see though I think these conditions are sometimes convenient for investigation. There were 6 type of bendable leg dolls sold(Barbie,Midge,Ken,Allan,Skipper, and Skooter). Only bendable leg Barbie of the 6 dolls was also sold in Japan, her Japanese product name was 'Barbie bendable'.  it seems that there were no clear rules for selling in Japan, there were also various styles for Japanese bendable leg Barbie probably, but I think American girl Barbie with curly hair should be in 'Japan print box'. it would be okay if any Barbie which sold in Japan in any old box, but did the US printed box of leftovers remain in Japan?
1965年に登場したベンダブルレッグのパッケージ。彼等は美しい箱に入っていました。
ベンダブルレッグの箱のサイズ:ケン/アランの箱は約34×11×6.5㎝、バービー/ミッヂの箱は約32×10.5×5.5㎝
ストレートレッグの箱のサイズ:ケン/アランの箱は約32×9×4.5㎝、バービー/ミッヂの箱は約30.5×8×4.5㎝
裏面の右下に箱を印刷した国名がプリントされています。私のケンとミッヂの箱は'USプリント'、アランとバービーの箱が'JAPANプリント'ですが、実際にはそれぞれの箱にUSプリントとJAPANプリント両方があり、添付されるブックレットからUSプリントの方が古いと考えられています。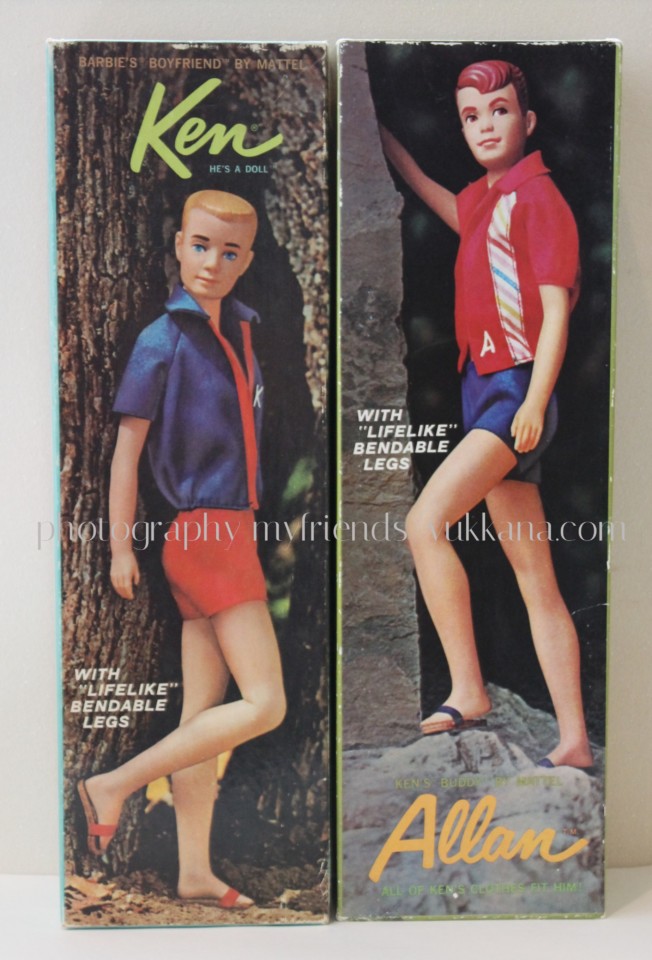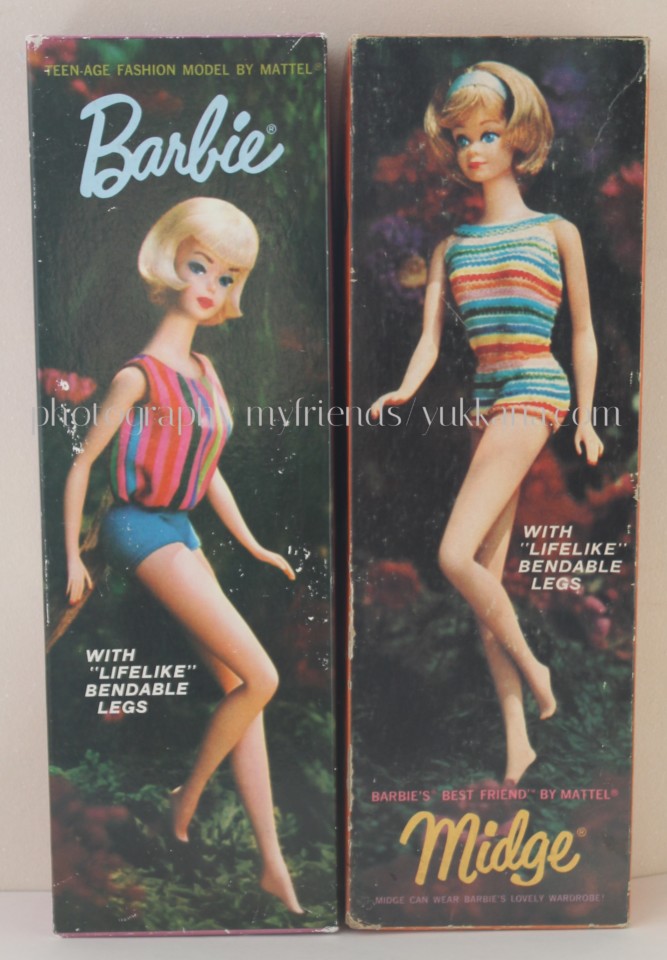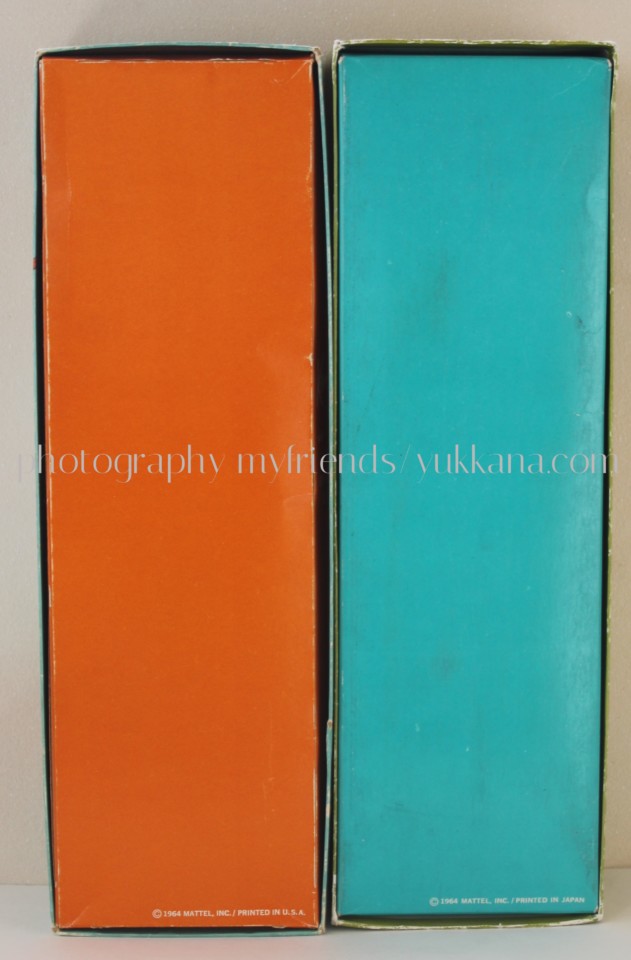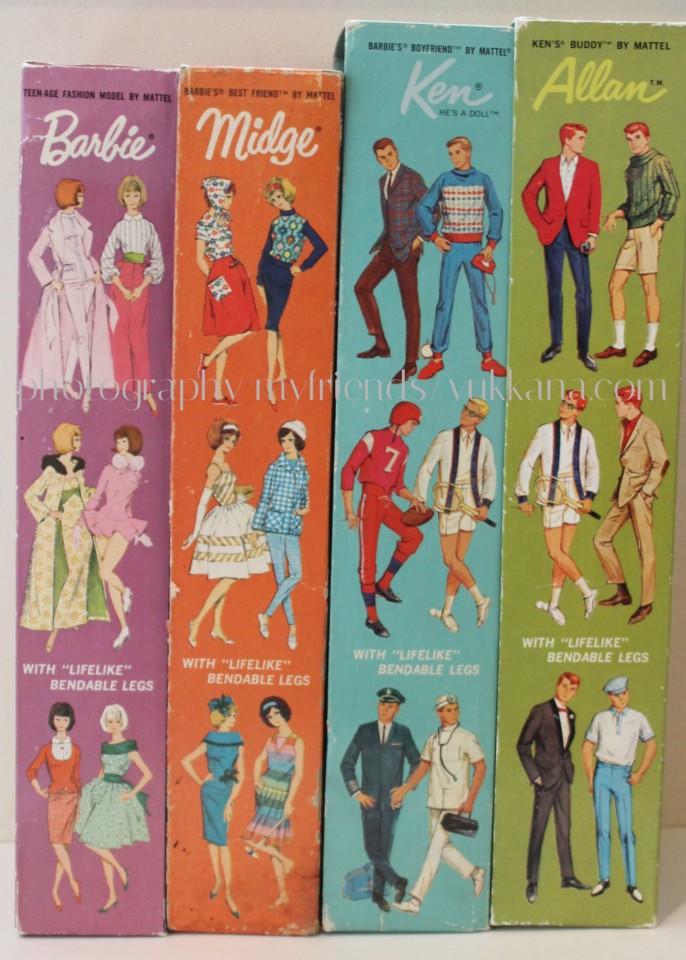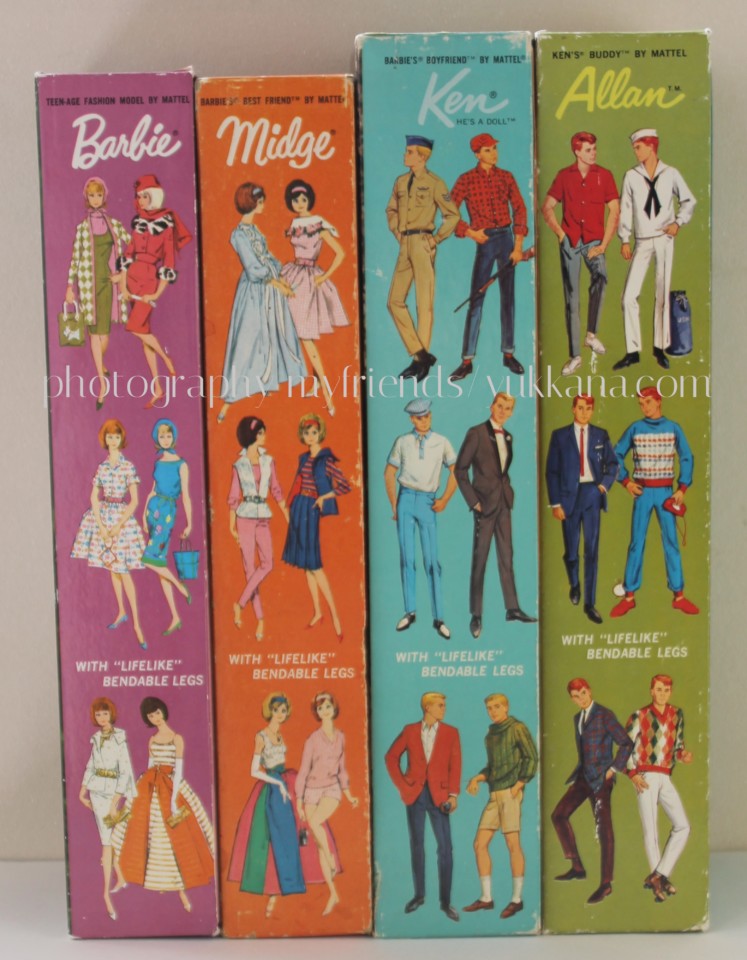 これらの箱には1965年に登場した衣装がたくさん紹介されています。
ケンとアランの箱を合わせると24体、その中で8種類(13体)が1965年の衣装です。この8種類とここで描かれなかった#1415を加えた合計9種類が1965年に登場したケンの衣装です。
いくつかの衣装は1965年スタイルにアップデートされたヴァージョンがきちんと描かれています。0779 American airlines Captainにはフライトバッグの追加,1403 Going Bowlingには白いソックスとテニスシューズの追加、 #1405 Roller Skate Dateには帽子が無くなって白いスラックスがセットされています。
残りの9種類は古い衣装で、ケンとアランは1965年と古い衣装を繰り返し着せて見せています。
バービー/ミッヂの箱で描かれている衣装は24種類が全て違う衣装、しかも全てが1965年に登場した新作の衣装です。さらに1965年にはここに描かれてなかった新作の衣装がほかに9種類あります。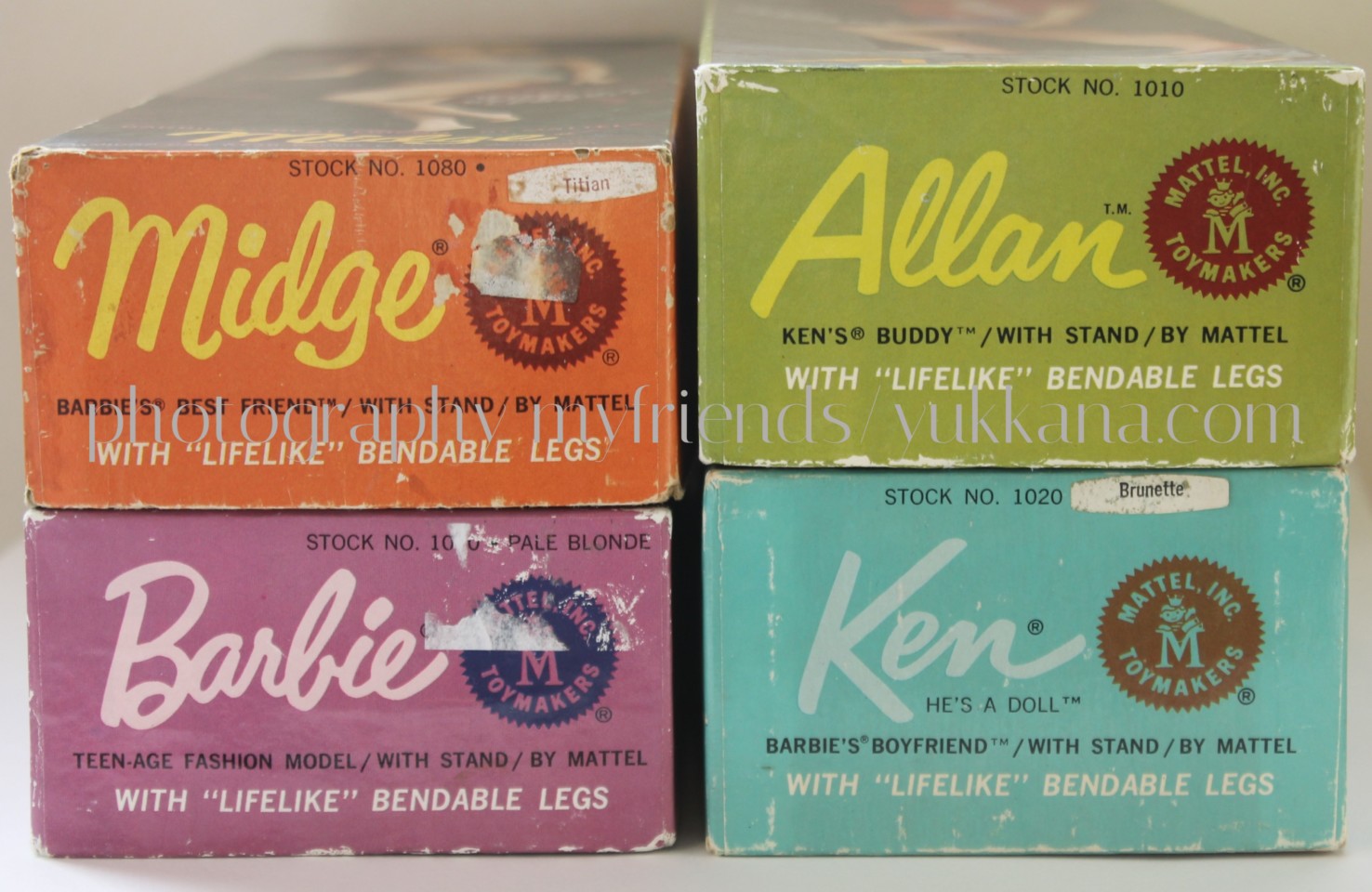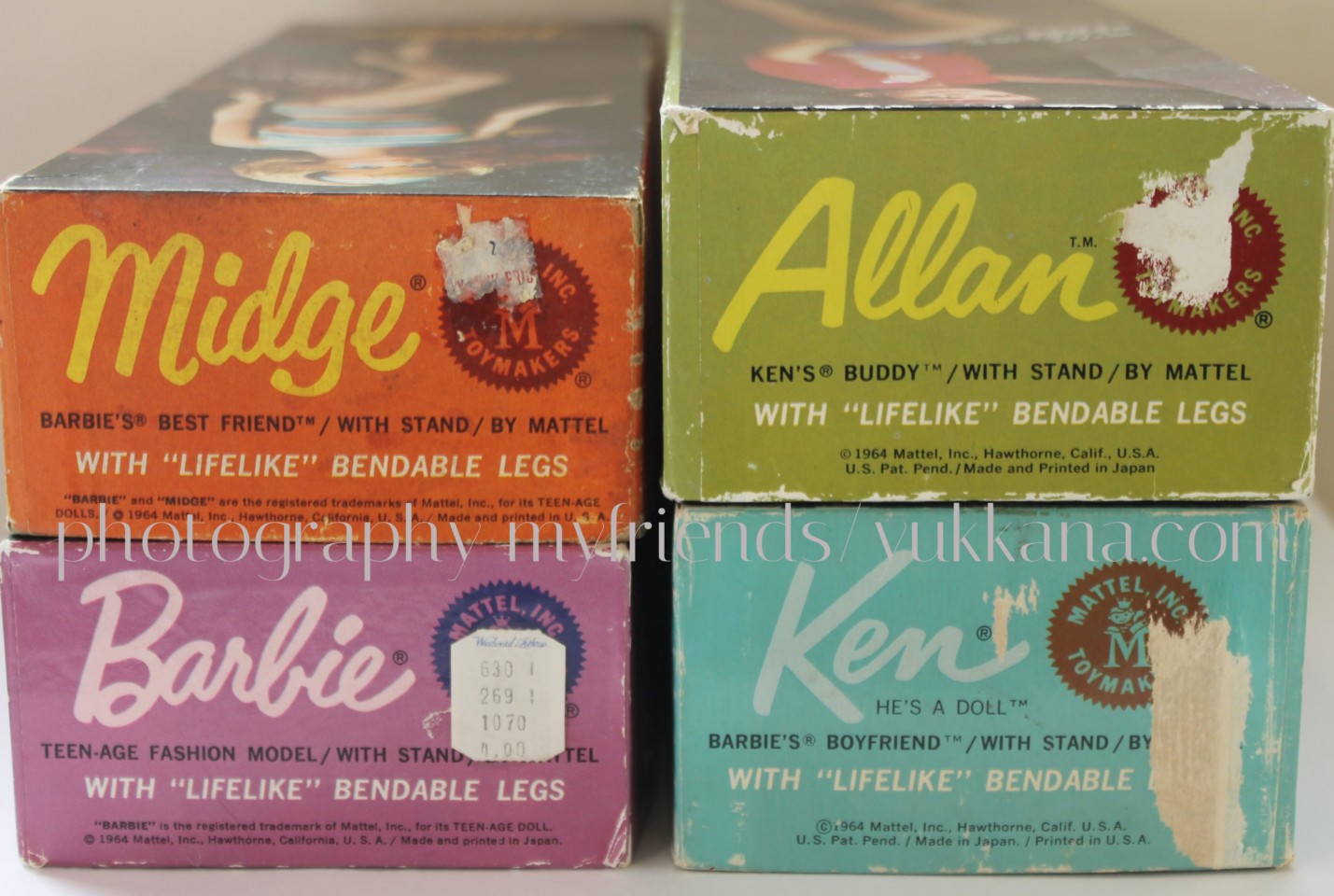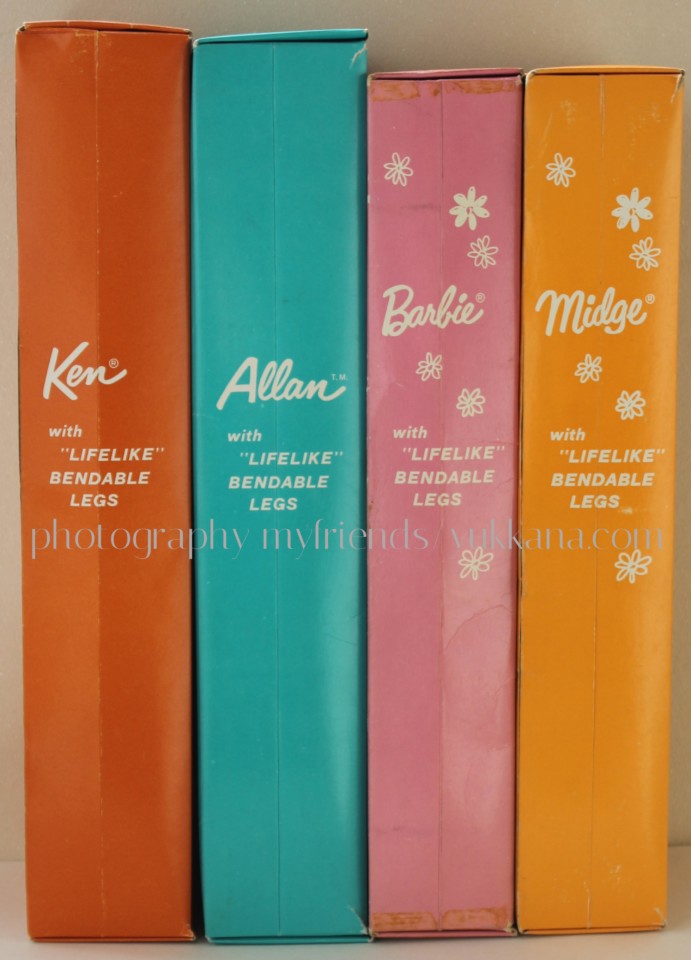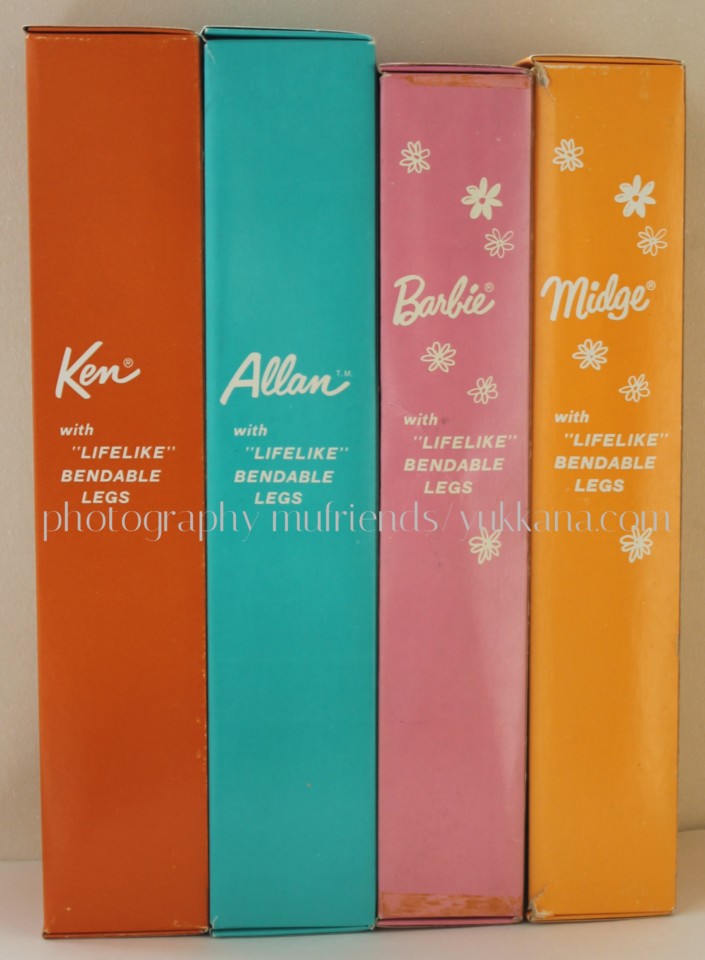 この箱は美しいデザインで、しかし不思議な形に作られています。この箱を開けるのはすこし難しく破れている例を見ることもあります。私の箱はこのような状態ですが、これらの状態は調査には都合が良いとおもいます。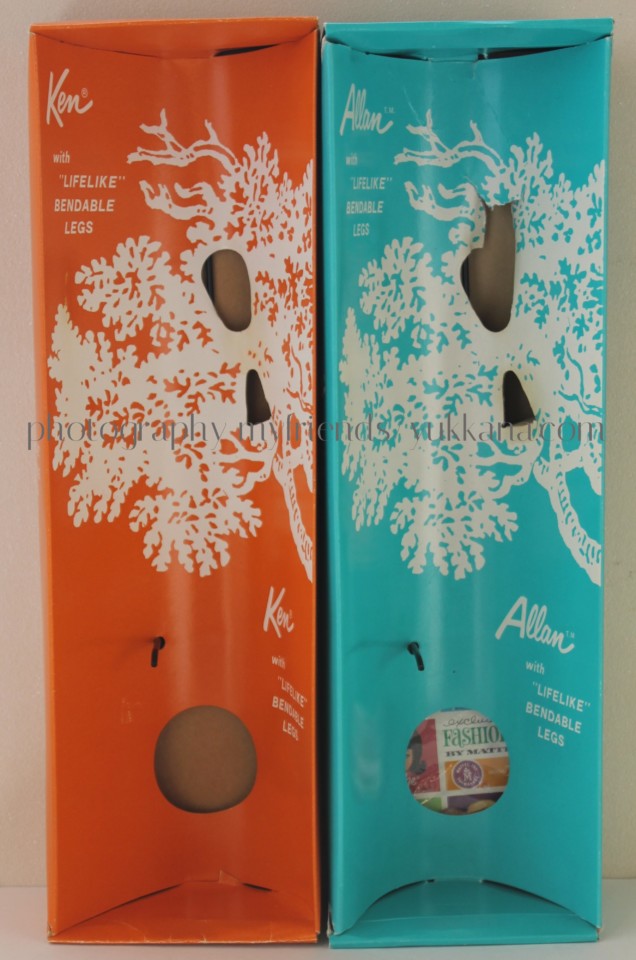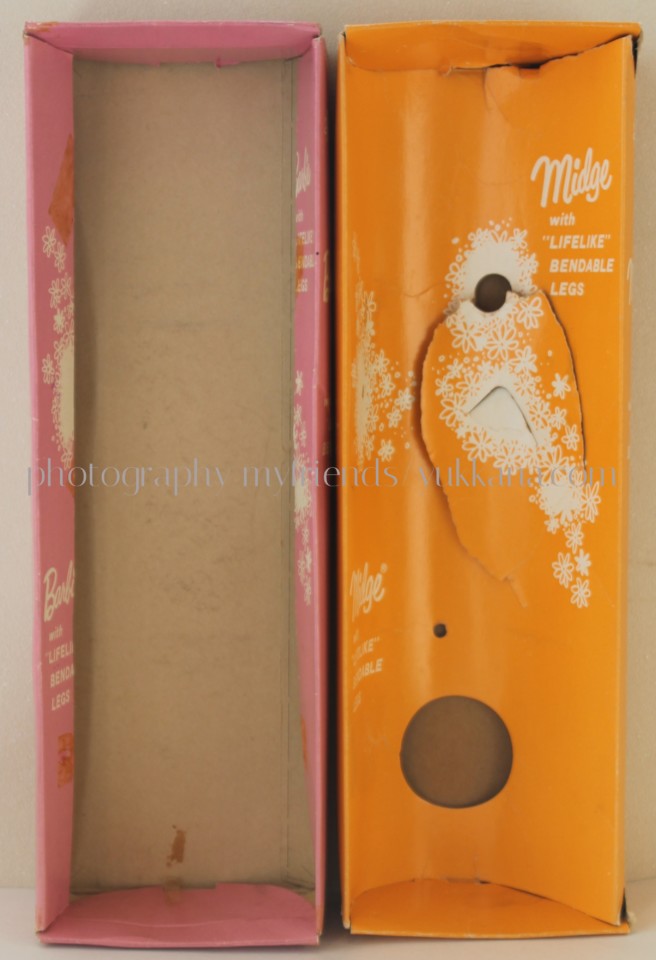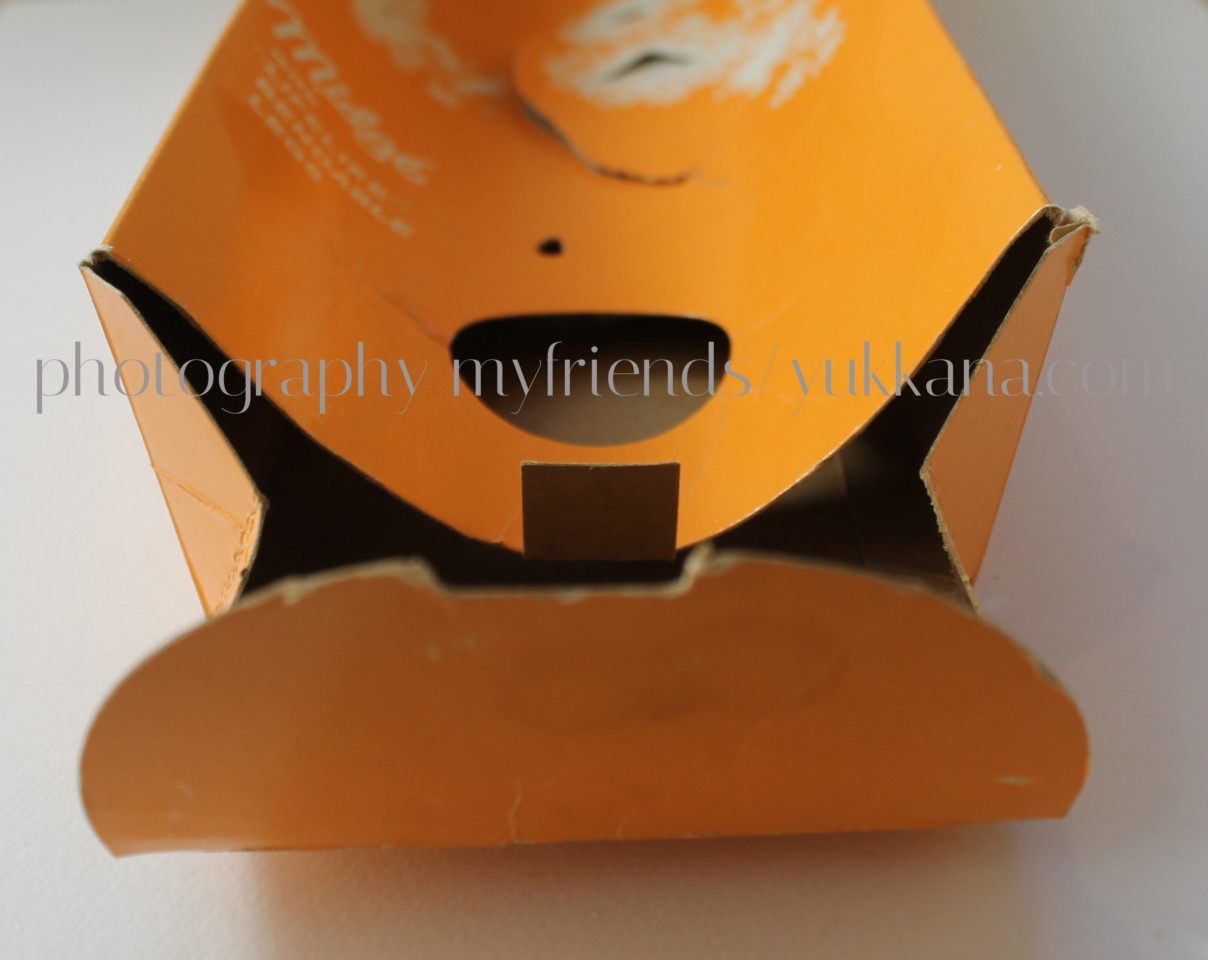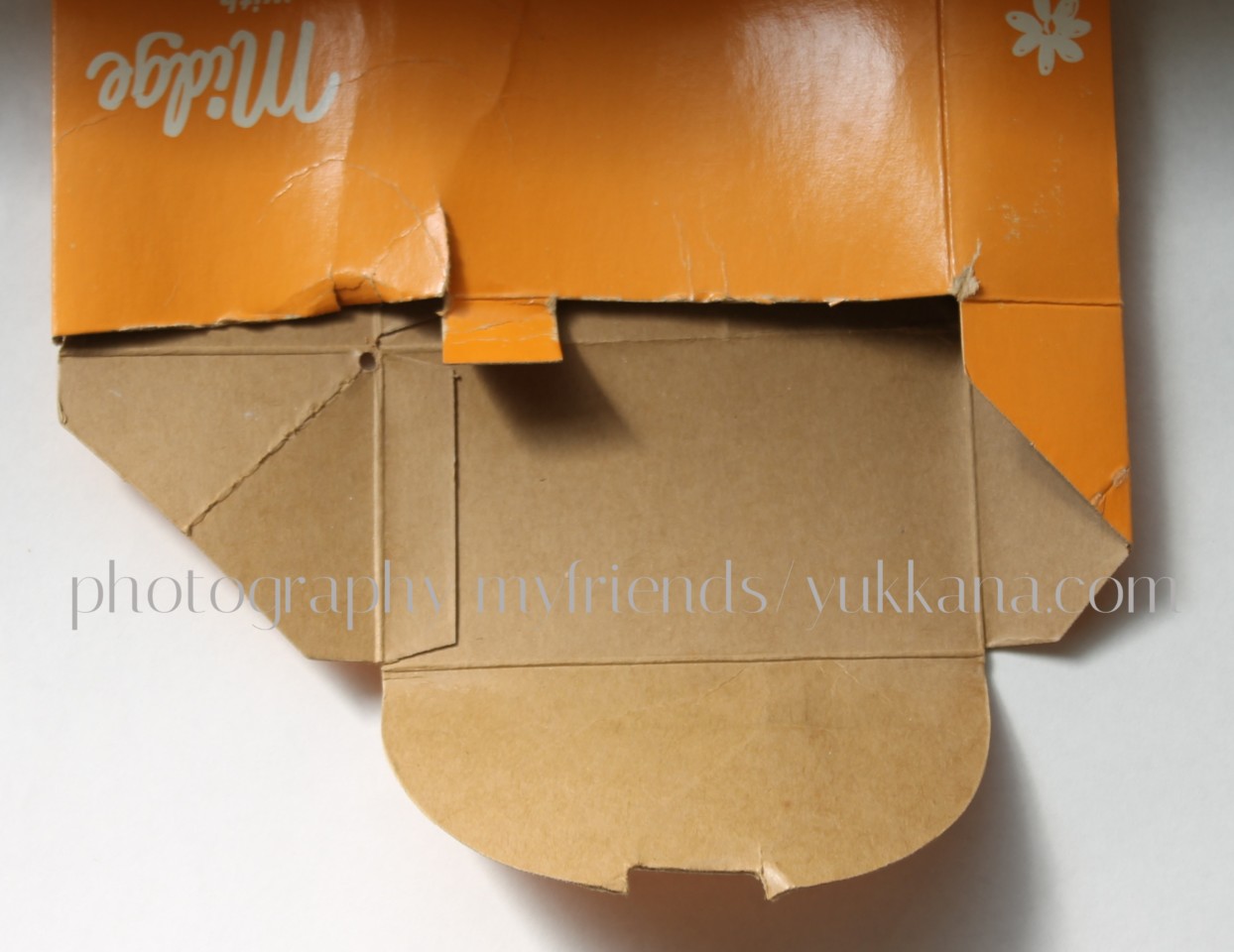 この時代のベンダブルレッグはバービー、ミッヂ、ケン、アラン、スキッパー、とスクーターが販売されていました。それらの中でバービーが日本でも'バービーベンダブル'という商品名で販売されていました。日本で販売されたバービー製品には販売ルールがほとんど無かったようです、このバービーベンダブルもおそらく色々なスタイルが販売されていたと思われ、人形は余っていた古い箱に入って販売されていてもおかしくなかったと思います。しかし'USプリント'の箱が日本に在庫として残っていただろうか?カールヘアのアメリカンガールバービーはおそらく'Japanプリント'の箱に入っていたのではないか?などと考えています。