1961 #780 IN TRAINING: T-shirt, under pants, boxer shorts, book, dumbbell $1.25
Ken shows how he earned his team letter!(1961-62 booklet), but this outfit was discontinued for this year only. maybe the production and sales efficiency of this outfit wasn't good, this T-shirt has more sewing pattern(5 fabric parts) than another T-shirt(2 fabric parts/#782 Casuals).
This T-shirt is made like a real T-shirt, it's difficult to put on doll.
T-shirt-5 patterns: white knit fabric(5), label
Under pants-1 pattern: white knit fabric(1), elastic
Boxer shorts-2 patterns: white and red dots printed cotton fabric(2), elastic
1961 #780 IN TRAINING:Tシャツ、アンダーパンツ、ボクサーショーツ、本、ダンベル $1.25
本物のように出来ているTシャツです、人形に着せるのは難しいです。
Tシャツ-パターン5:白色ニット生地(5)、ラベル
アンダーパンツ-パターン1:白色ニット生地(1)、ウェストゴム
ボクサーショーツ-パターン2:赤×白色水玉生地(2)、ウェストゴム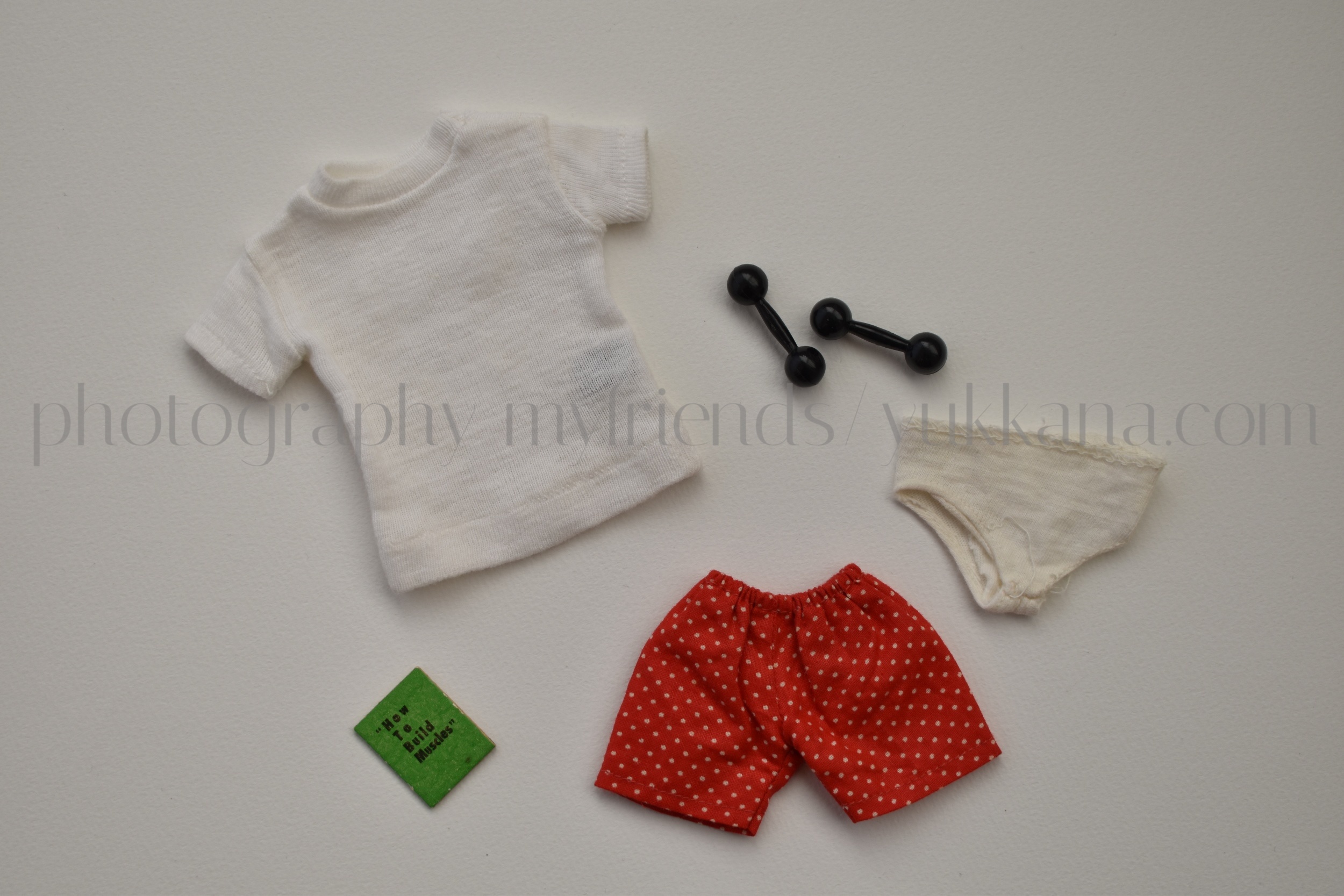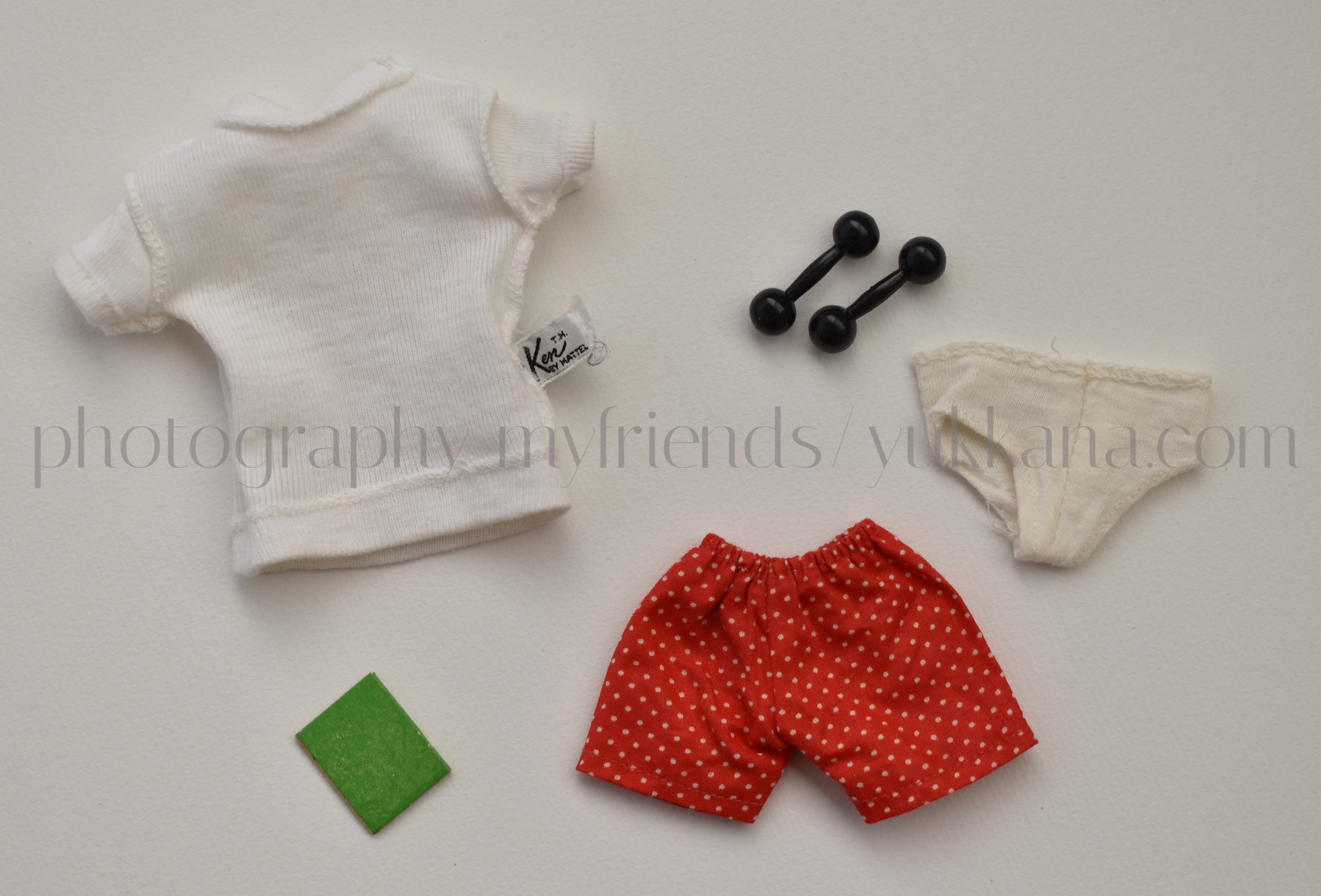 この衣装は販売期間が短かった衣装です、ブックレット(1961-62)にしか載っていません。ヴィンテージケンのTシャツには#782Casuals(生地パーツ2)の形が使われました。このTシャツはパーツが多いので選ばれなかったのかもしれません。
ブックレットでは、ケンはトレイニングを励んで'Team Letter'を得ます。レターは大学などのイニシアルのことで、1961年#770 Campus Heroがレターが付いている衣装です。ヴィンテージケンはレターが付いた服を着ることが出来る優秀な'Letter Man'であるという事です。セーターにレターが付くスタイルは古いですが、レターが付いた服をガールフレンド着せてデートをすることは昔の男の子にとって重大な事でした。