1963 Fashion PAK Boxing:towel,boxer shorts,socks,boxing gloves,shoes $1.00
Boxer Shorts(2 fabric parts):blue satin fabric, white cotton tape,label, elastic band
Socks(1 fabric part/sock):white knit fabric
Towel(1 fabric part):yellow towel cloth
Boxing shoes is the same as #0776 Ken In Switzerland(1964)
I think yellow towel is the same as 1961 #750 flocked hair Ken accsesory
1963 Fashion PAK Boxing:タオル、ボクシングショーツ、ソックス、ボクシンググローヴ、靴 $1.00
タオル(生地パーツ1):黄色、タオル生地
ショーツ(生地パーツ2):ブルーのサテン生地、白色のコットンのライン、ラベル、ウェストはゴム
ソックス(生地パーツ1):白色、ニット生地
グローヴ:柔らかいプラスチック製
靴:#0776 Ken In Switzerland(1964) にセットされる靴と同じ。 "JAPAN"と書かれていない
タオルは初期のフロックトヘアケンにセットされた黄色いタオルと同じものだと思います
ヴィンテージケンはハンサムでファッションドールという役割にふさわしいダンサーのようなボディを持っています。
しかしとても残念なことに彼はバービーの恋人としてあまり納得されていません。たしかに彼はわかりやすいマッチョではないです。しかし彼の薄い筋肉が付いたボディはタキシードだけでなくボクシングの衣装などもとても似合うとおもいます。
下の画像は日本で販売された、1966年のヘッドと在庫のボディがミックスしているケン。Boxing Outfitには脚を広げたボディのほうが似合う。
彼の腕はすこしだけ短い、しかしグローヴを付けた姿は完璧。今回はノックアウト出来るかもしれません。
Obviously vintage Ken is not appreciated as Barbie's boyfriend, which is a real shame. Is the vintage Ken so unattractive? he looks deifinitely thin but you can see clearly that he is muscular guy when he is not wearing anything.
He is absolutely NOT a weak and skinny boy. he has weared thin muscles under the his dashing fashions like a dancer. I think Boxing Outfit is one of the best costume which shows his masculine line well.
Also-the Boxing gloves shows his arms long(I think his arms are a little short). Now he is perfect, he may knock you out!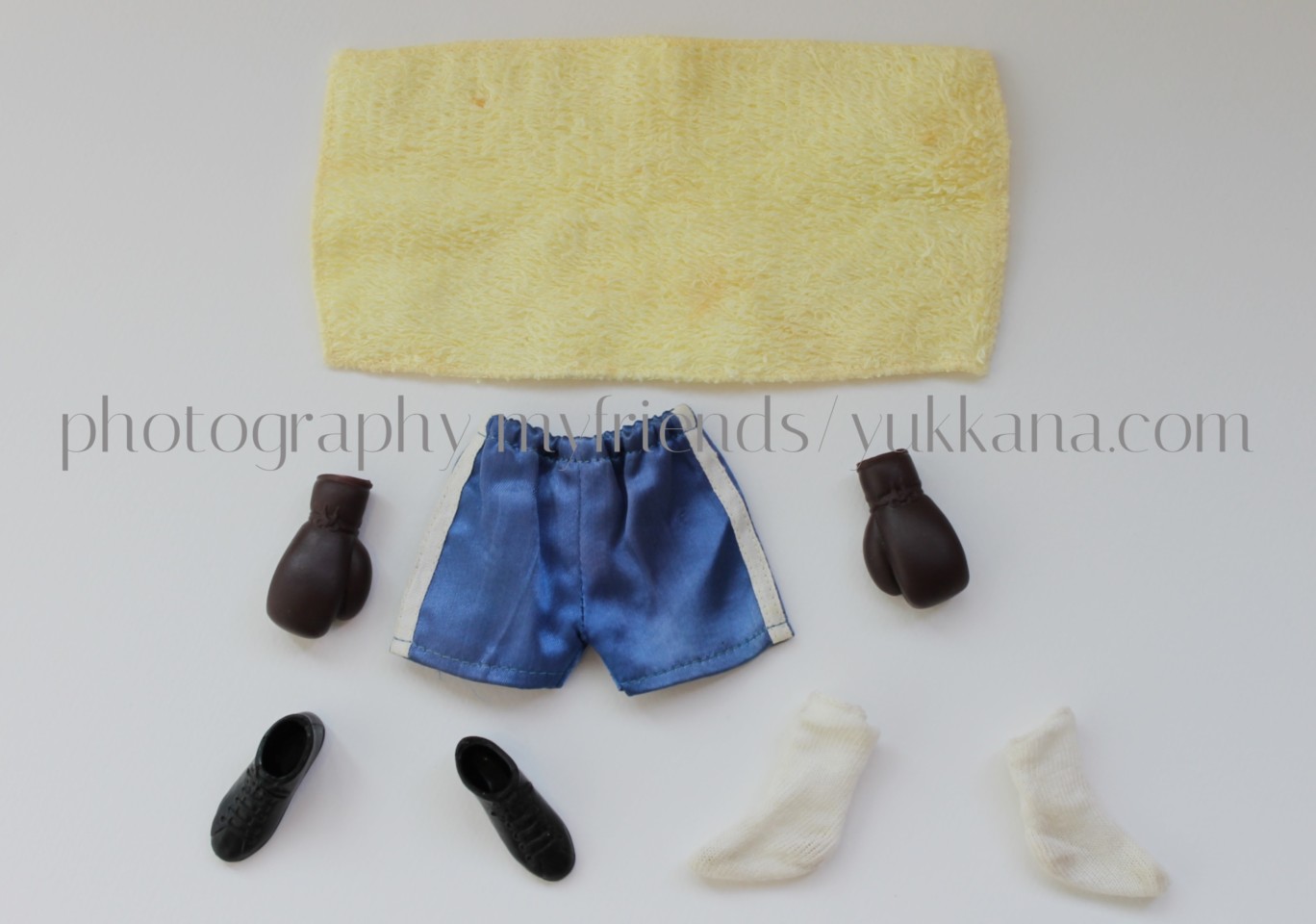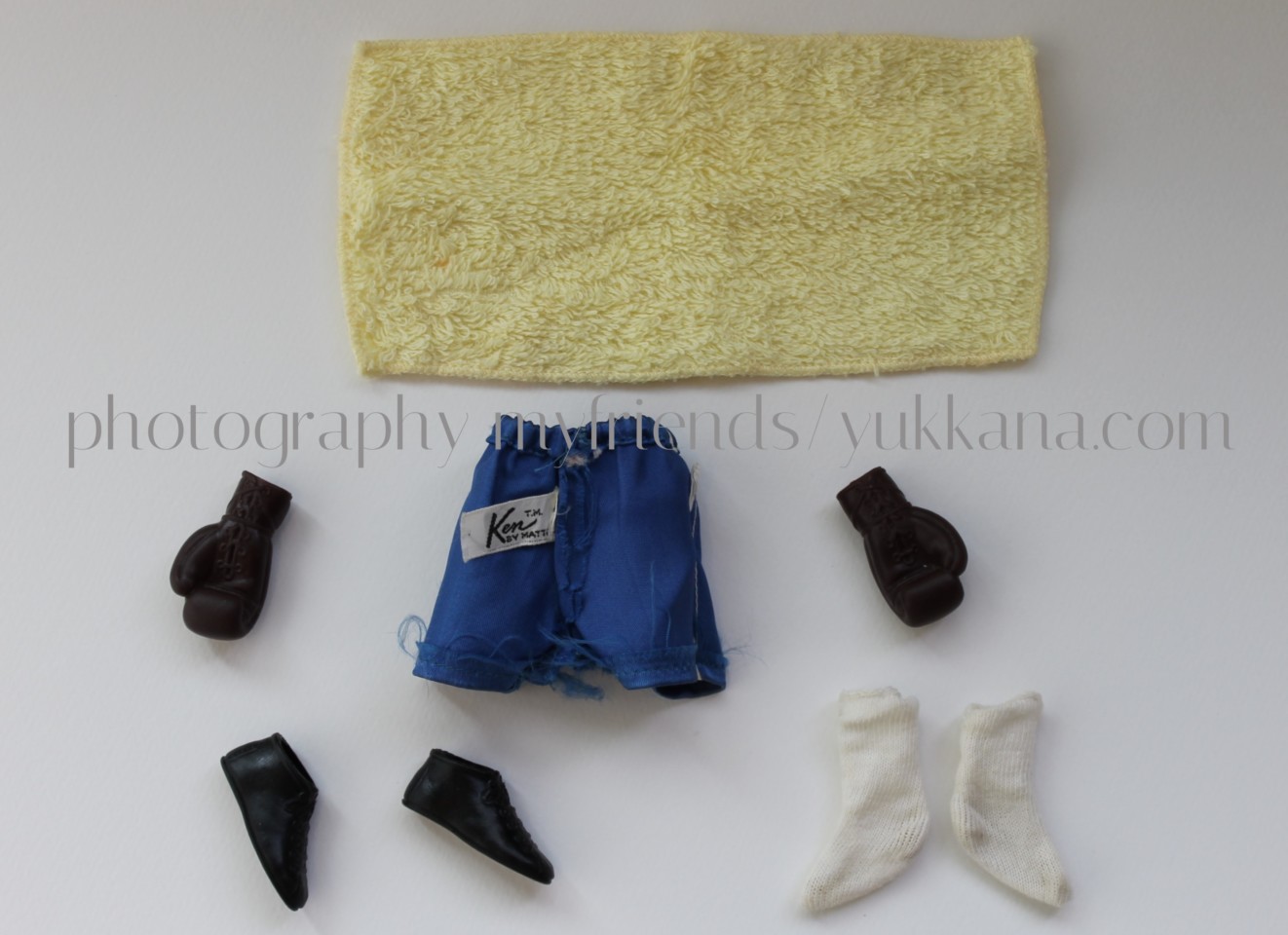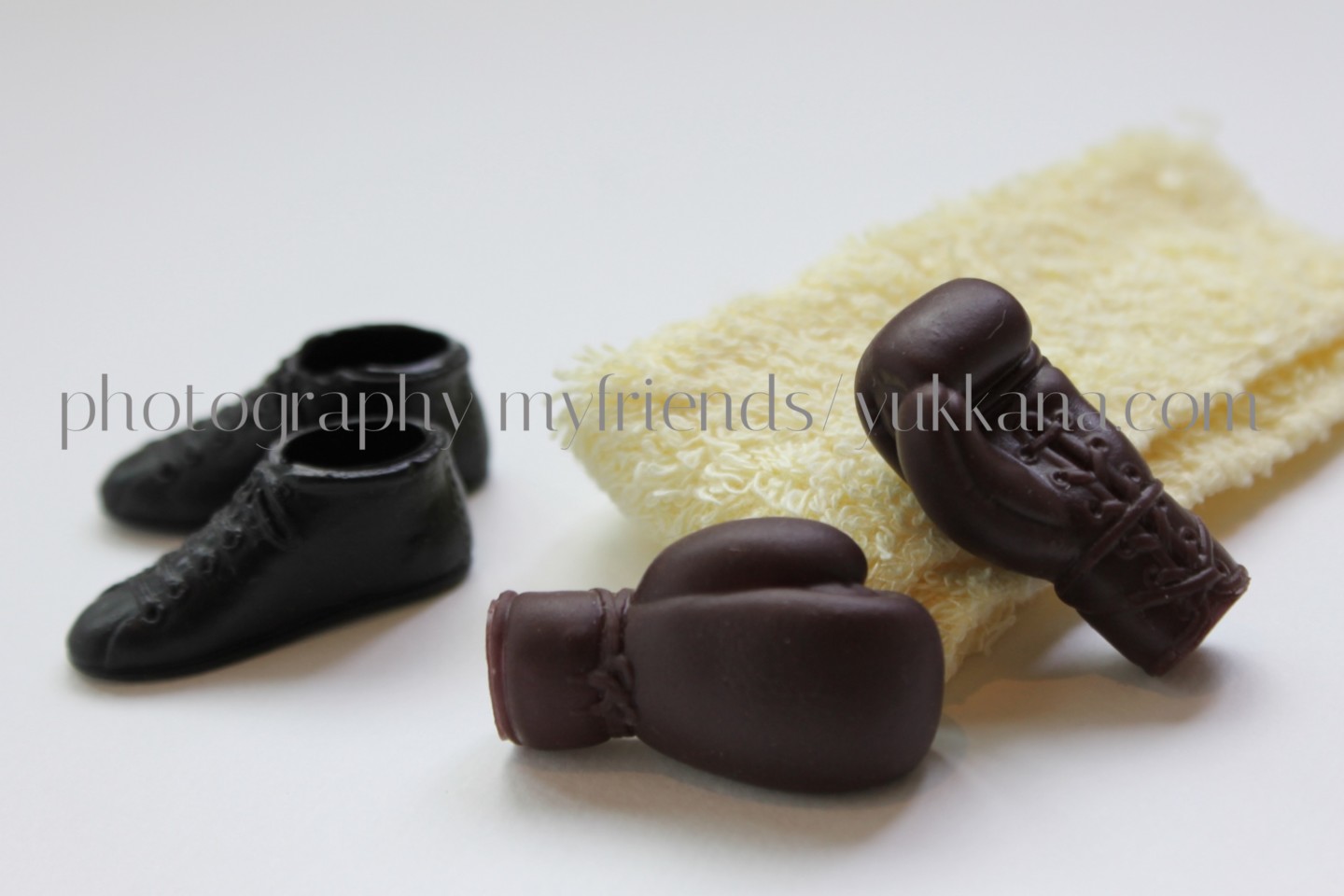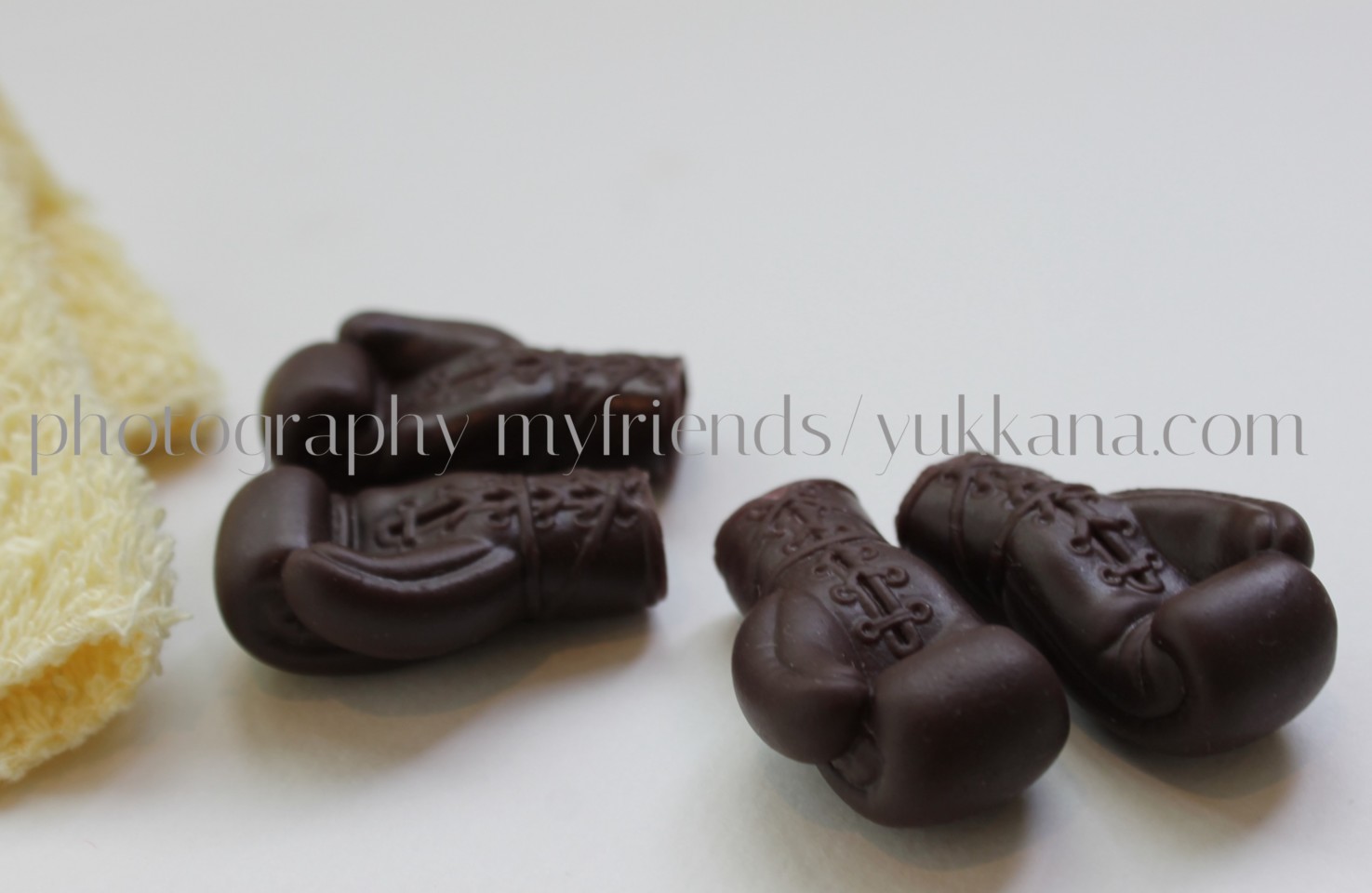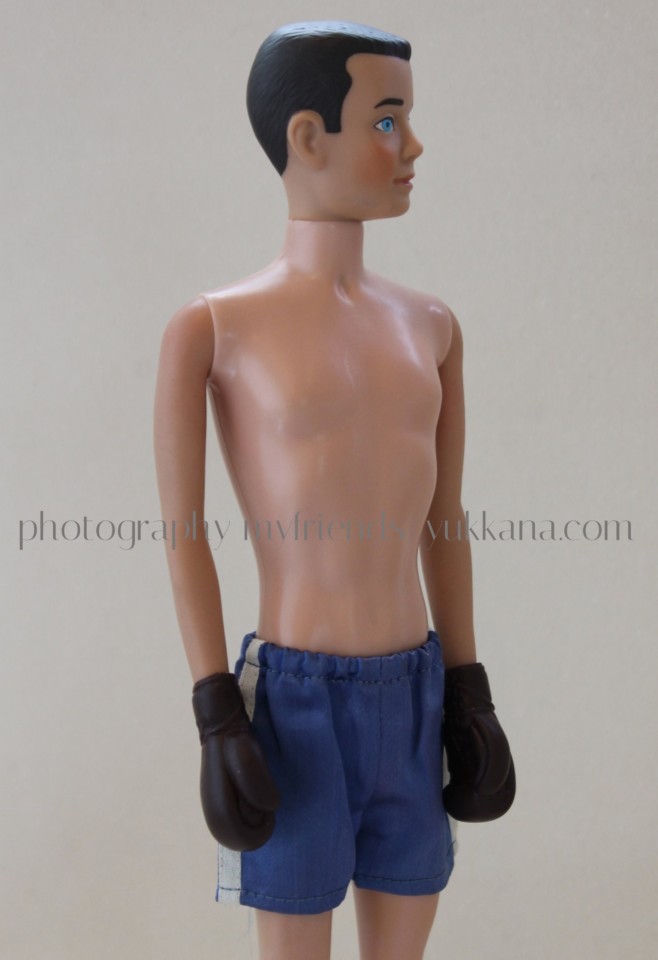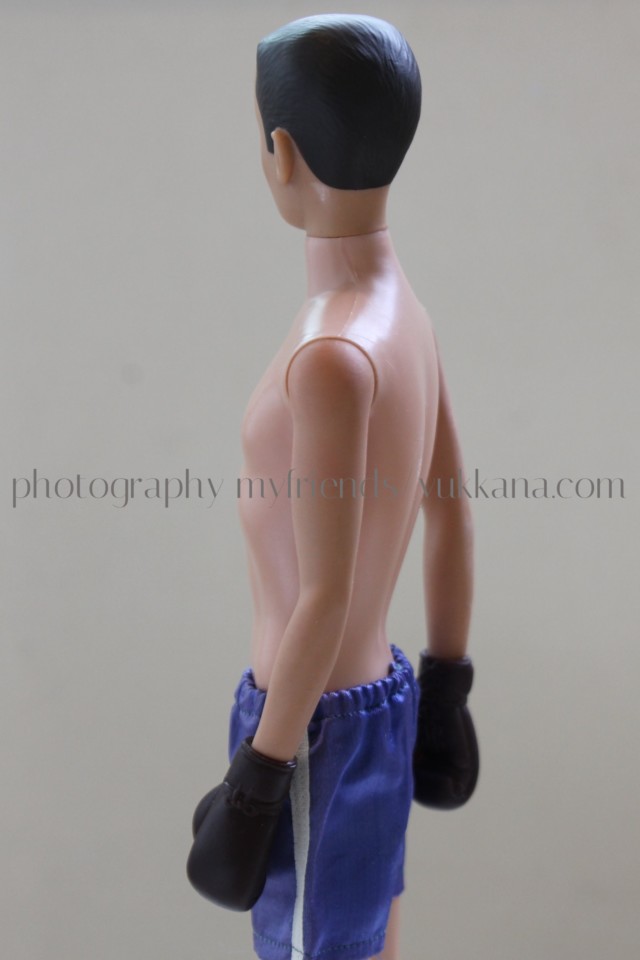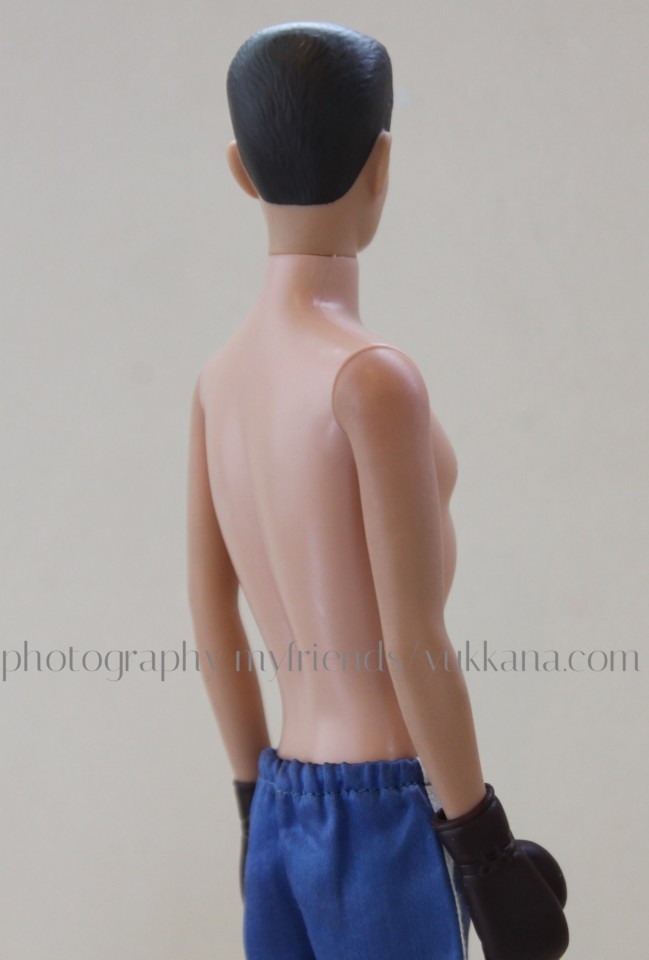 1,2,3,4,5,6,7,8,9…………….KO!