Sometimes the colour may change slightly due to differences in production lots, but I don't think this 'beige' and 'mustard' are different lots. FUN ON ICE comes in at least two different colours.
I also found a golden yellow knit cap which looks like a different. this gold-yellow is pretty bright yellow, but I've been looking for a long time and can't find the rest things. If your FUN ON ICE has bright golden-yellow, please let me know!
1963 #791 FUN ON ICE:argyle sweater, trousers, cap, mittons, muffler, skate shoes $3.00
Sweater-4 knit parts+5 trim parts: diamond pattern knit fabric(4), black knit fabric(5), label
Trousers-2 patterns: gold corduroy fabric(2), 1 snap, YKK zipper/ front pocket stitching, 1 back stitching, fly stitching
Muffler-1pattern
Mittons-1patterns
Cap-1patterns
生産ロットの違いで色がすこし変わる場合もありますが、こちらの'ベージュ'と'マスタード'はロット違いではないと思います。 FUN ON ICE には、少なくとも 2 つの異なる色があります。
また、違う色'明るい黄色'の帽子も発見しています。 この黄色はかなり明るい黄色ですが、長い間探していて残りの物が見つかりません。 あなたのが明るい黄色なら、私に知らせてください!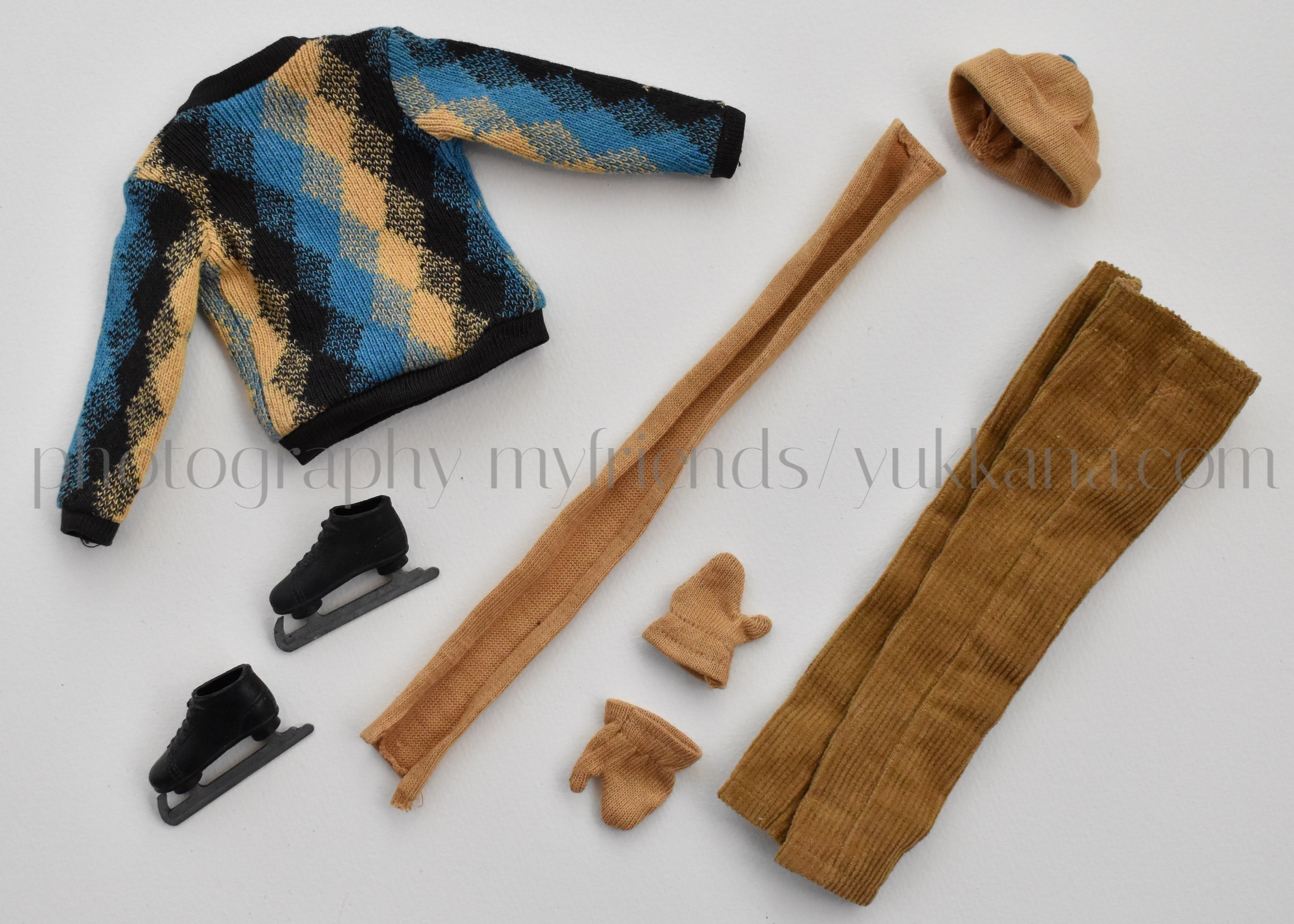 LABEL/COLOURS
Again, if yours is bright golden-yellow, please let me know!
あなたのFUN ON ICEが明るい黄色の場合は、ぜひお知らせください!