Back to the original condition!
this is a lovely #787 Tuxedo on card(card only, yellow booklet version), but the contents was changed by someone for some reason. I've removed the temporary things and added the correct replacements.
Original trousers were cut out from the card because of that the threads were loose and they were taped many times many places by someone. the original tapes(two places) were lost due to deterioration, this was also the reason why the threads were loose.
temporarily attached things(I've removed): 1964 trousers(with snap), 1962-63 pale blue booklet, corsage with vinyl bag.
improvement this time: 1961 trousers(with visible zip), 1963-64 yellow booklet, corsage with case. and I've added only missing thread to mend the card.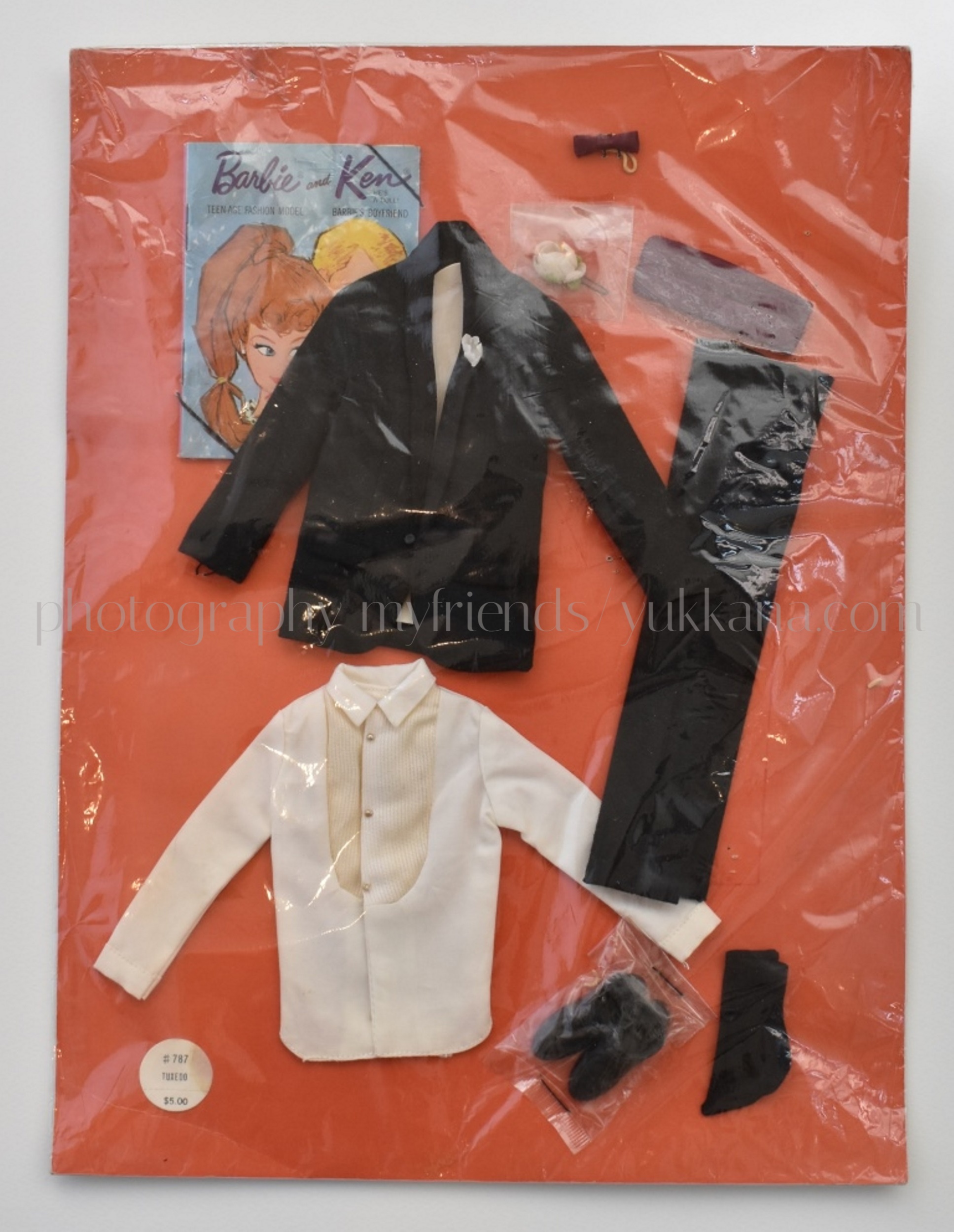 オリジナルへ!
#787Tuxedoのカードを修復をしました。このカードからは誰かによってスラックスが切り取られたこと、またオリジナルのテープ(2か所)は劣化によって無くなっていたことで糸がゆるくなっていました、それらは何度もテープで貼られていました。
だいたいの物はオリジナルの状態を保っていたのですがいくつかのことがおかしく、このカードには違うブックレットが後からセットされていました。ここにセットされるブックレットは黄色です。またカードには間違った物が良くない方法で付けられていました(スラックスはホチキスでとめられていました)。
BEFORE
ここから外した物:1964年のスラックス(スナップ)、1962年のブックレット、ビニル袋に入っているコサジュ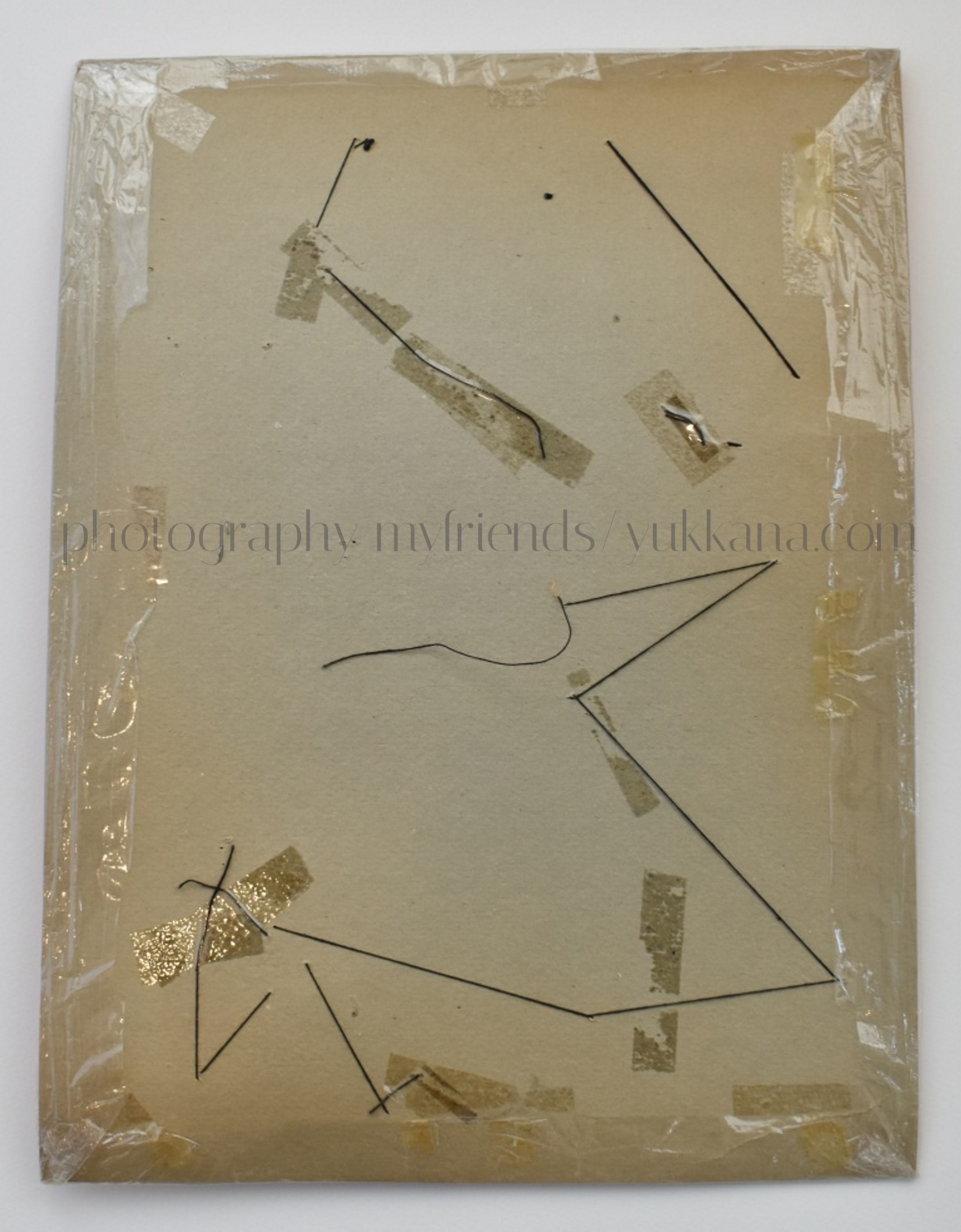 AFTER(1963-64 #787 TUXEDO) 
今回変えている物:1961年のスラックス(ジッパーが見えている)、1963年のブックレット、ケイスに入っているコサジュ。また、糸は無くなった部分だけを足しています。
このカードが用意されたのはおそらく1962年だと思います。