There are Japanese Barbie advertisements of 1967.
1967 Japanese advertisements removed Ken/new Midge/Allan/Skipper/Skooter/Ricky. they were introduced as 'Barbie Family' until the previous year. really shame that they were excluded from Japanese advertisement since 1967 even though they were still on sale.
The first one shown below is from Japanese Toy Magazine Apr 1967. advertiser was Kokusai Boueki, Japanese manufacturer and sales maker. their name is written in ⓀⒷmark and Kanji, with the white writing on the black base on the bottom.
it is interesting to see that #1150 Barbie was cold 'Barbie Bendable'.  #1020 bendable leg Ken would be also cold 'Ken Bendable' if he was sold in Japan.
左の画像は1967年4月の"東京玩具商報"。'バービーベンダブル'は日本の商品名です。もし日本で#1020のベンダブルレッグのケンが販売されていたら、きっと商品名は"ケンベンダブル"だったでしょう!
日本のバービー達は、前の年(1966年)まで"バービーファミリー"というブランド名でバービー/ケン/ニュウミッヂ/スキッパー/バービーベンダブル/アラン/スクーター/リッキーが宣伝されていましたが、1967年の広告からはブランド名も彼等もいなくなってしまいました。しかし彼等の販売は続いていたと思われます。
下の画像は月間トイジャーナル8月。"東京玩具商報"は1967年7月から名前が"Toy Journal"になります。
ツイストターンのウェストとベンダブルレッグを持った新しいバービーの日本の商品名は"ツイストバービー"。登場時期はアメリカとほとんど変わらなかったのではないかと思います。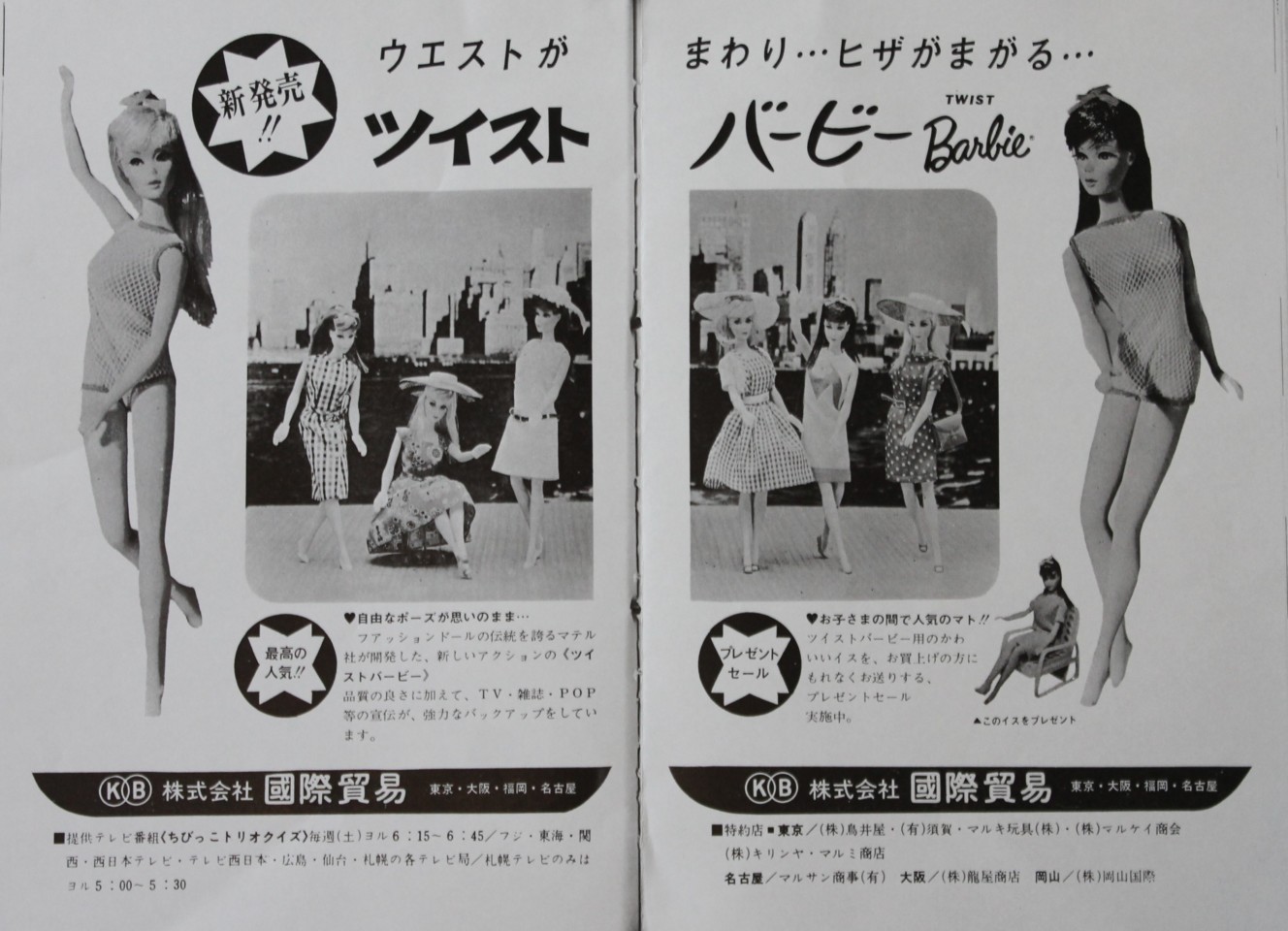 from Aug 1967 Japanese Toy Journal.
下の画像、左側のカラー広告は1967年9月19日の週刊少女フレンド。右側は1967年9月の月刊トイジャーナル。
下の画像は1967年10月の月刊トイジャーナル。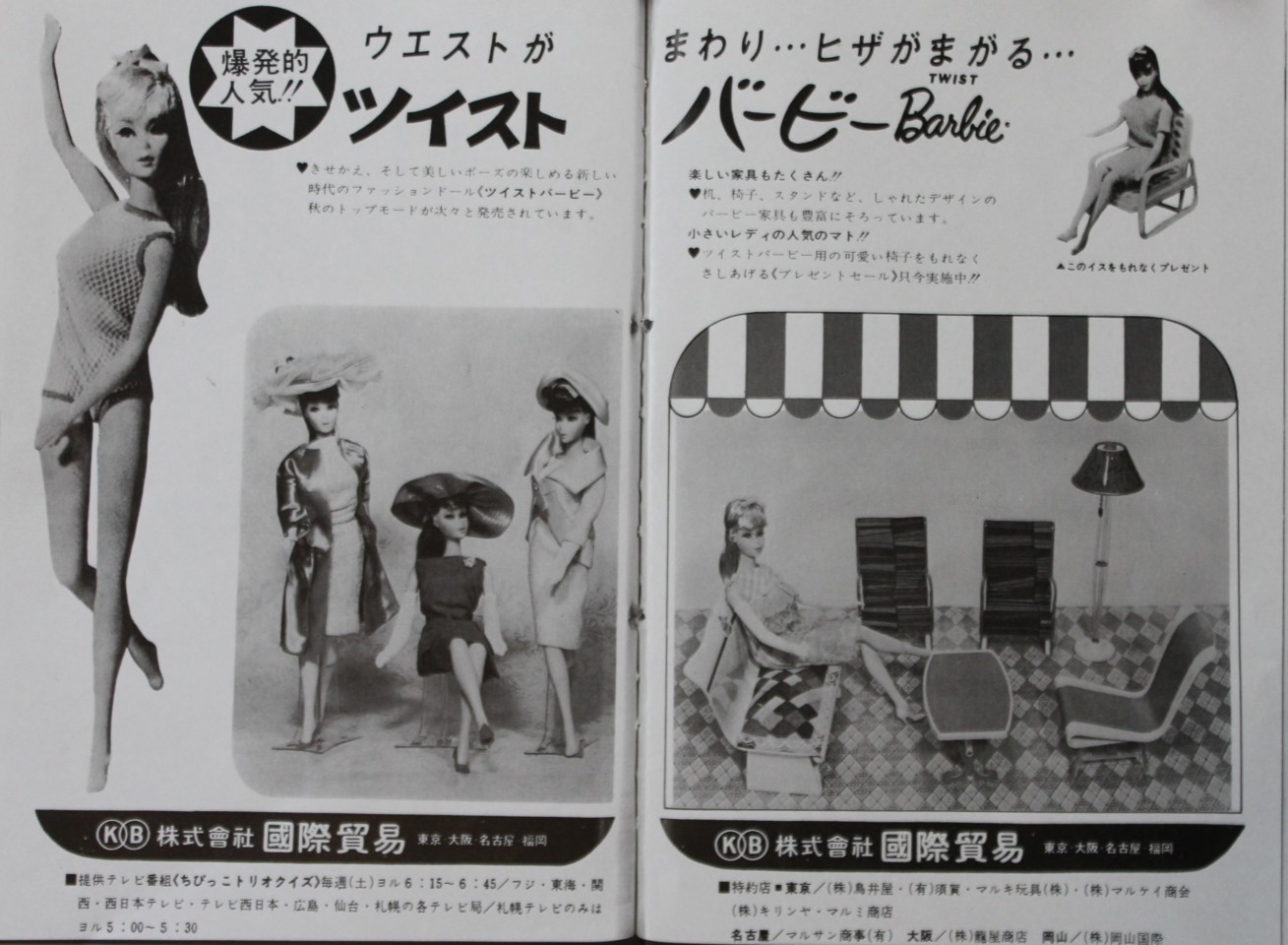 from Oct 1967 Japanese Toy Journal.