Here is a 1962 Japanese Barbie advertisement. for now I have not found other 1962 Japanese advertisement except this.
The advertisement from Jan 1962 Japanese toy magazine, Barbie wishes "Happy New Year".
As the same as Japanese Barbie catalogue, this #850 blonde bubble cut Barbie is using a stand which was exclusive in Japan.
In the ad, Barbie is wearing #982 Solo In The Spotlight(1960-64). At this point she was alone, exactly "Solo In Japan" and even for Ken, it took only a few monthes from his new sale in the US. (in Japan, Ken was introduced in 1964)
If I ever find another 1962 Japanese Barbie product advertisement, I will add it on this article. please keep this blog site up to date!
1962年1月の東京玩具商報の広告。今のところ、これ以外の1962年の広告を見つけていません。
ケンが日本に登場するのは1964年、1962年1月はアメリカでもケンの登場から数か月しか経っていません。この広告の中で#982 Solo In The Spotlight(1960-64)を着ているバービーは、この時点で本当に1人(ソロ)です。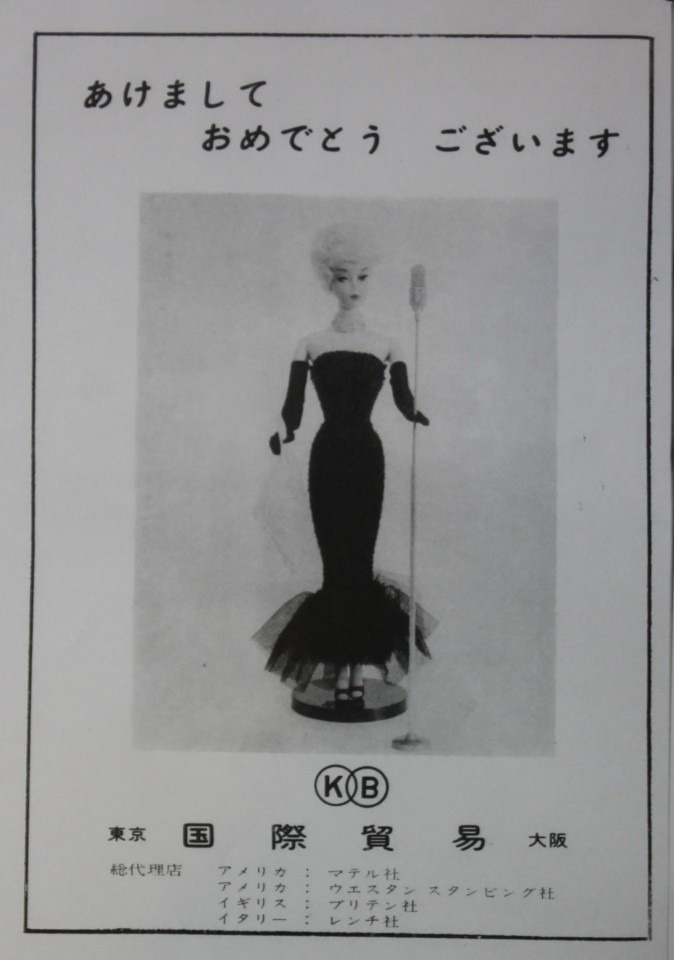 他に1962年の広告を見つけたらこの記事に載せていきます。