This category "Japanese exclusive/irregular product" is a showcase of non-regular products in my collection which seems to be sold in Japan market.
compare two #0787 Tuxedo jackets below. the left side is a regular product which has black full lining. the right side is a irregular product which full-lining is grey. this jacket is the same as regular jacket except for the grey lining. I've confirmed that this grey is not fading, grey thread is used on.
R labels on the both. they were made after the later 1964.
I found the Tuxedo outfit (including this grey lining jacket) at Japanese auctions.  I am not sure if it is an original configuration.
Jacket with grey full lining/boutonniere on lapel/R label/1964 style dress shirt with no label/trousers with snap/cotton socks/corsage/black shoes. missing a bow tie and a cummerbund.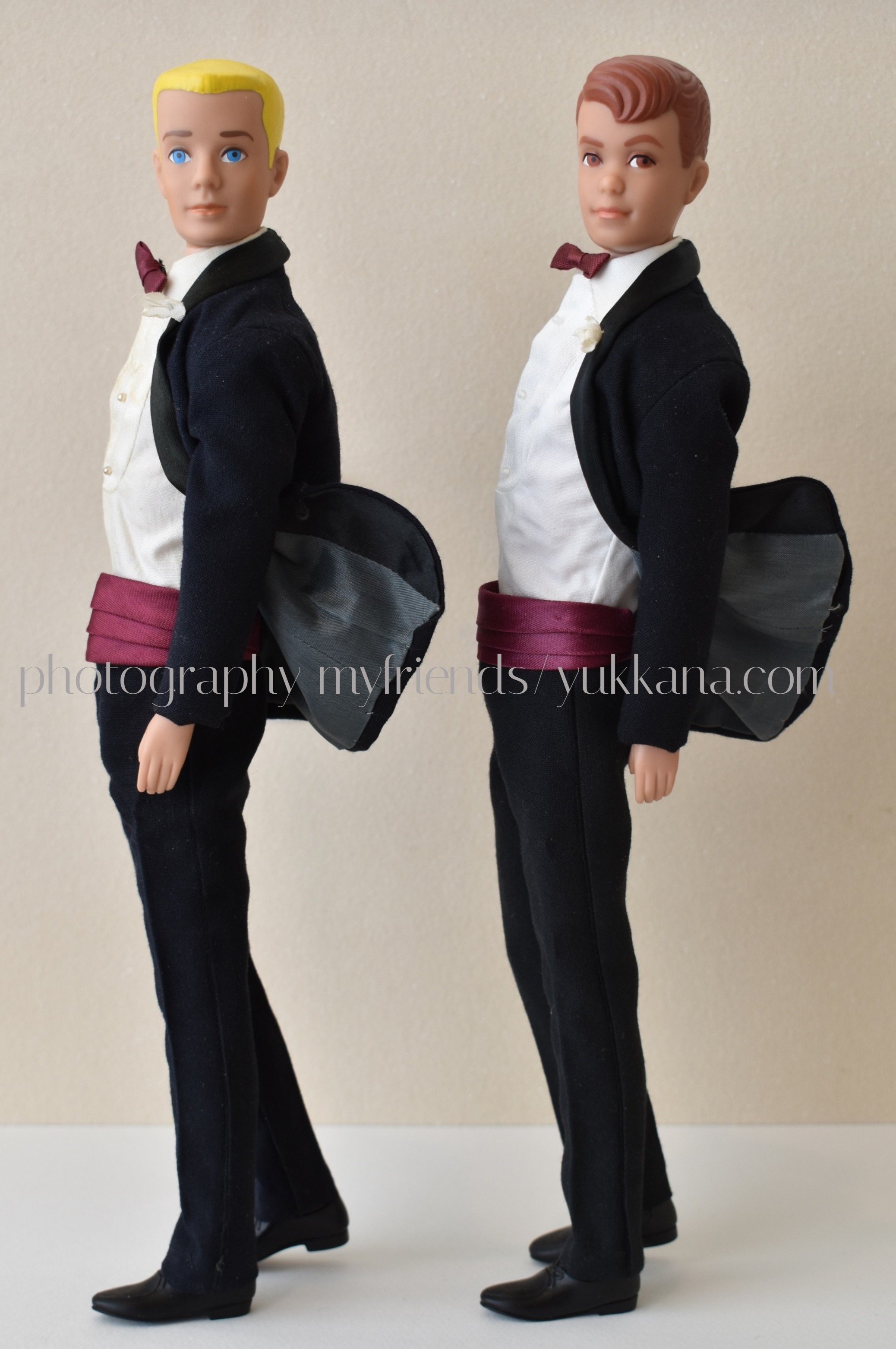 "日本仕様/規格外製品"カテゴリーでは、おそらく日本市場向けに作られたと思われるレギュラー製品ではない衣装を紹介します。
バービー製品と同じように、ケンにもレギュラー製品とは違う仕様の製品が見つかります。
画像下 #0787 Tuxedoのジャケット。左側はレギュラー製品で裏地は黒色です。右側は規格外製品で裏地はグレイ色です。使われている糸もグレイ色なので裏地は色褪せではありません。
どちらのラベルもR、この2つのジャケットはどちらも1964年後半以降に作られています。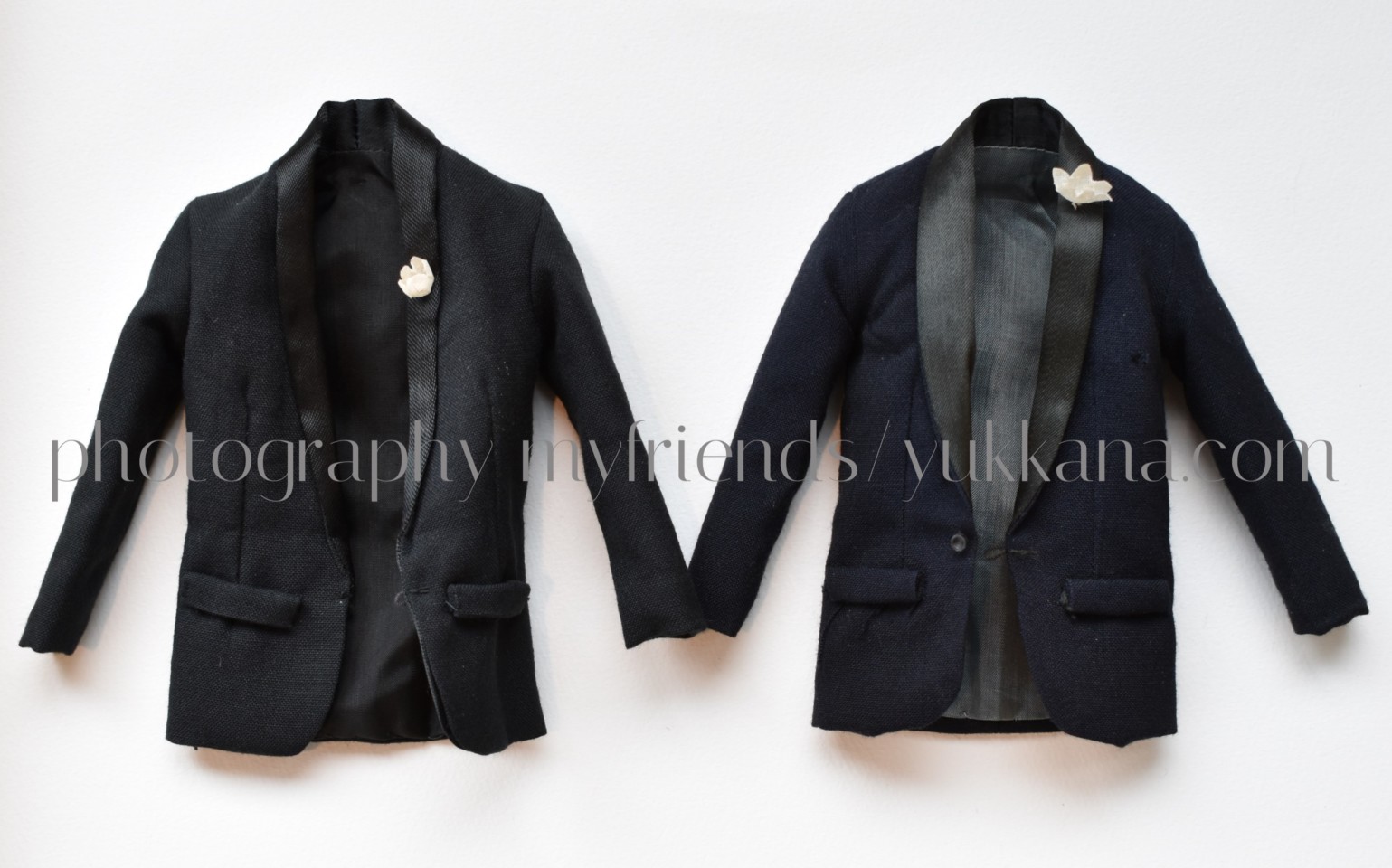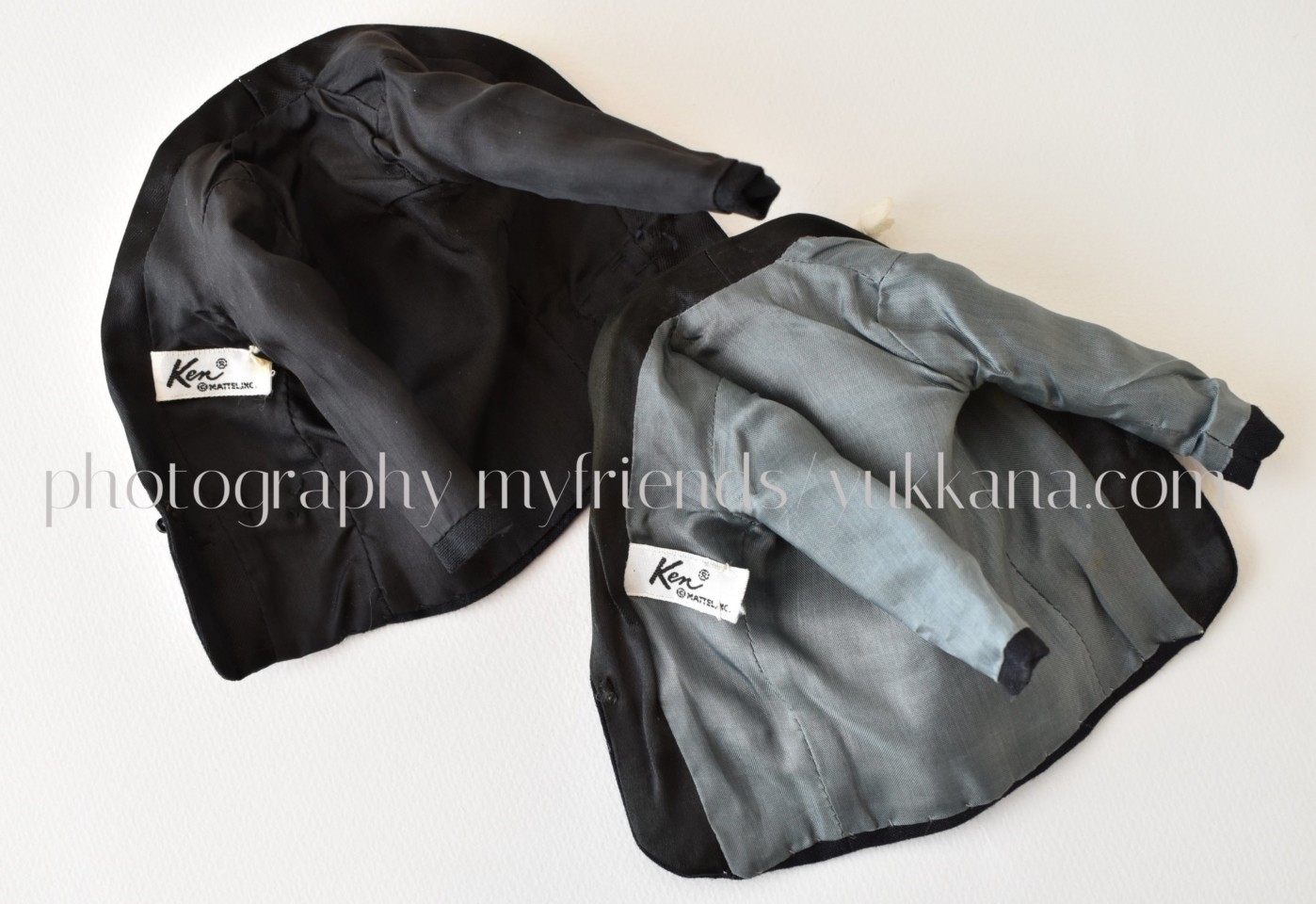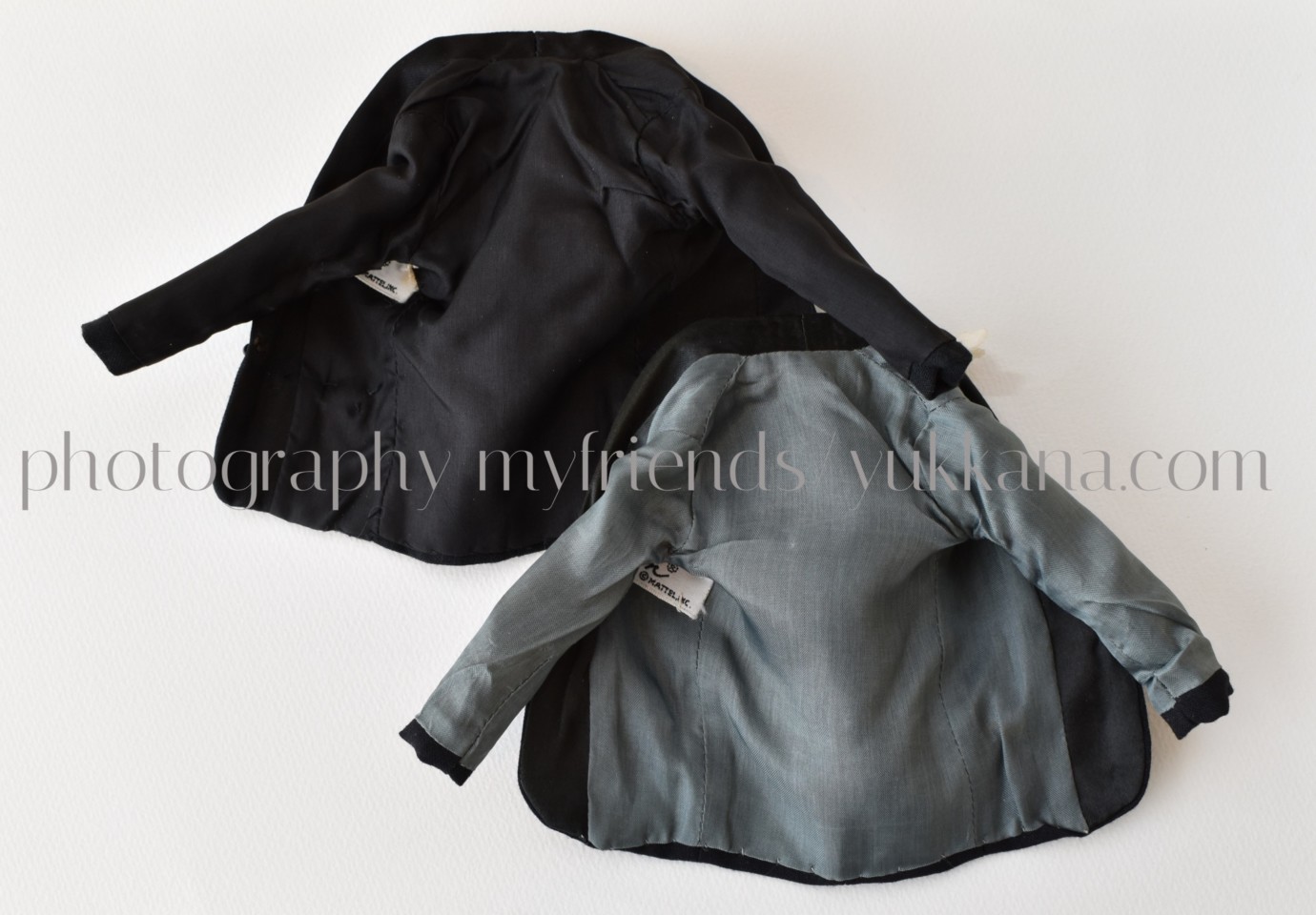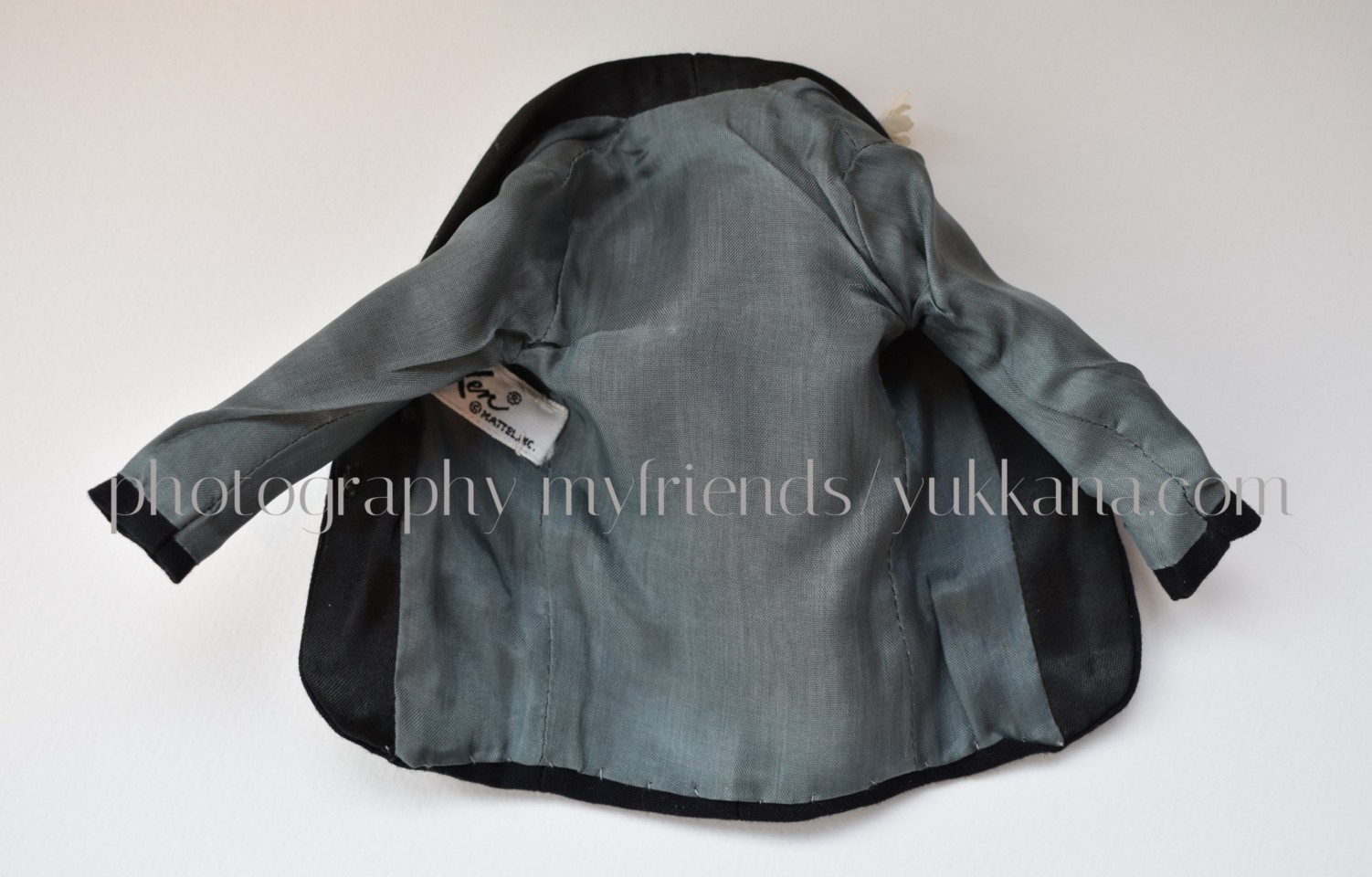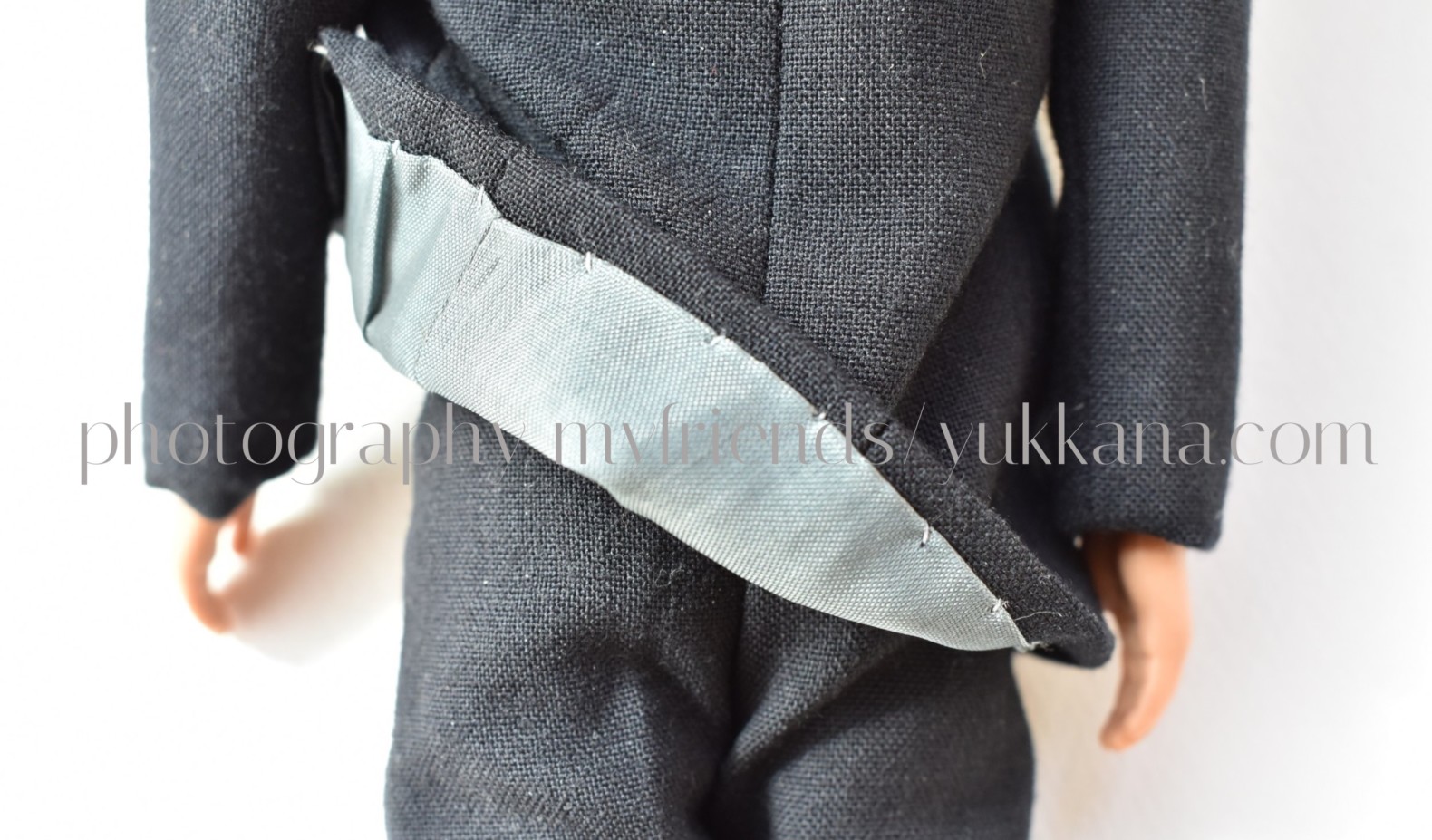 このタキシードは日本で見つけました。しかしオリジナルの構成かどうかは判りません。
グレイ色の裏地のジャケット(R)/1964年スタイルのドレスシャツ(ラベルなし)/スラックス(スナップ)/コットンソックス/コサジュ/黒色の靴
ネクタイ/カマバンド 無し